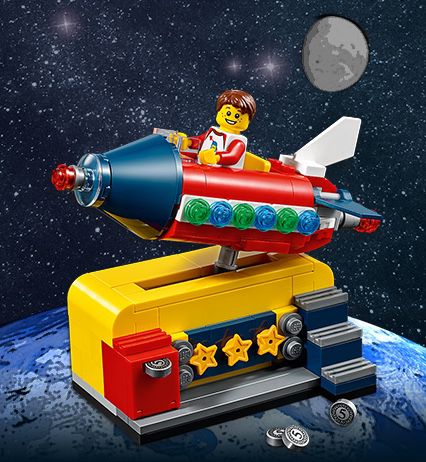 Starting on June 5th, you can get your hands on the fan-created Space Rocket Ride gift with purchase. LEGO put out a small announcement video on Twitter:
https://twitter.com/LEGO_Group/status/1133765099578187776
It looks slightly different from the concept piece submitted by mjsmiley: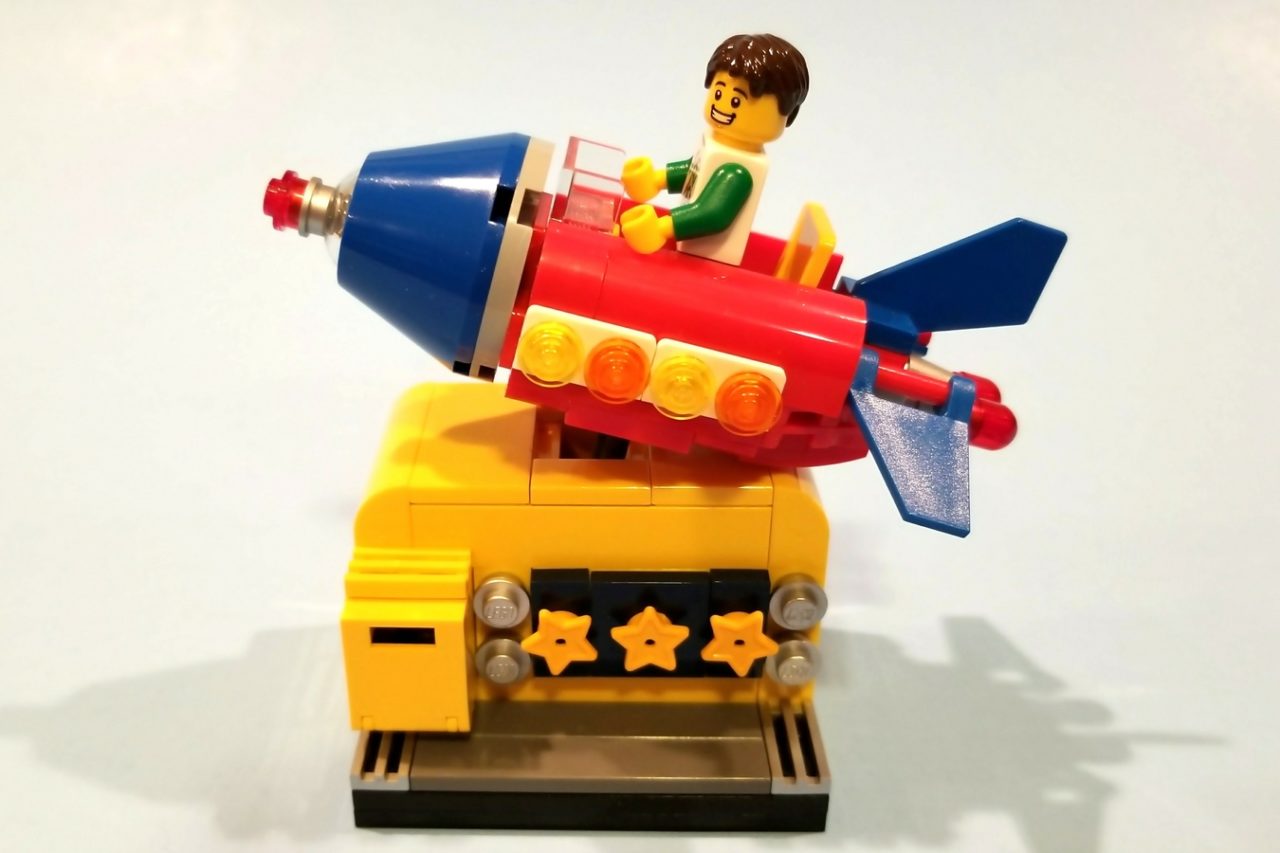 Looks like a super fun piece. No details on purchase threshold yet.