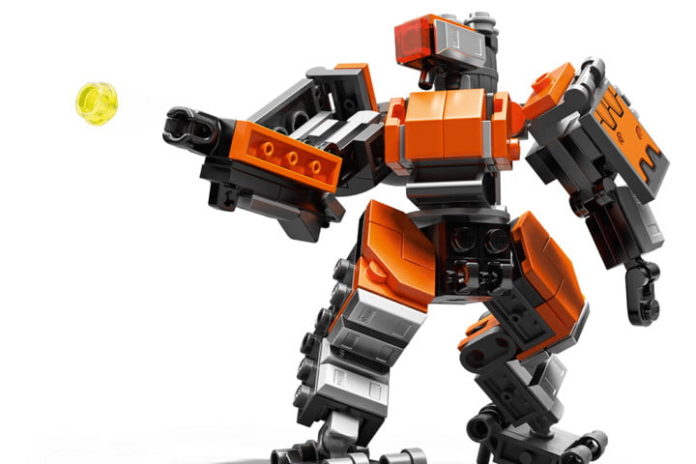 Mini rant time.
I love Overwatch. I main as Bastion (sorry). This figure doesn't really look like Bastion. I don't know how they messed up the most recognizable things about Bastion – the narrow eye-light, the hulking minigun on his back, the fact that he can transform. Like, come on guys.
And why is he orange?!
You can buy him for $25 at the Blizzard store ($25, oh my god).
The actual playsets for Lego Overwatch better be legendary after this one.