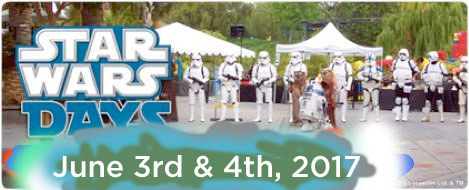 Just a quick update for y'all regarding Star Wars Days.
An update email was sent out to registered participants a couple of days ago. If you haven't received that email called "this is the email" then message me and I'll resend it.
I still do not have any word on hotel discounts. Believe you me I will send another update once that information comes in.
Registration will close soon; we are nearing capacity. That being said, if you registered to attend but did not register a MOC, you will be removed from the registration list. In case it needs to be spelled out, your registration is contingent on your participation in the Fan Gallery, i.e. bringing an original LEGO Star Wars model to be displayed throughout the weekend. I will be reconciling the particpant registration list with the moc registration list before the weekend starts so get building!
Thanks for reading and for your participation. I look forward to the weekend!