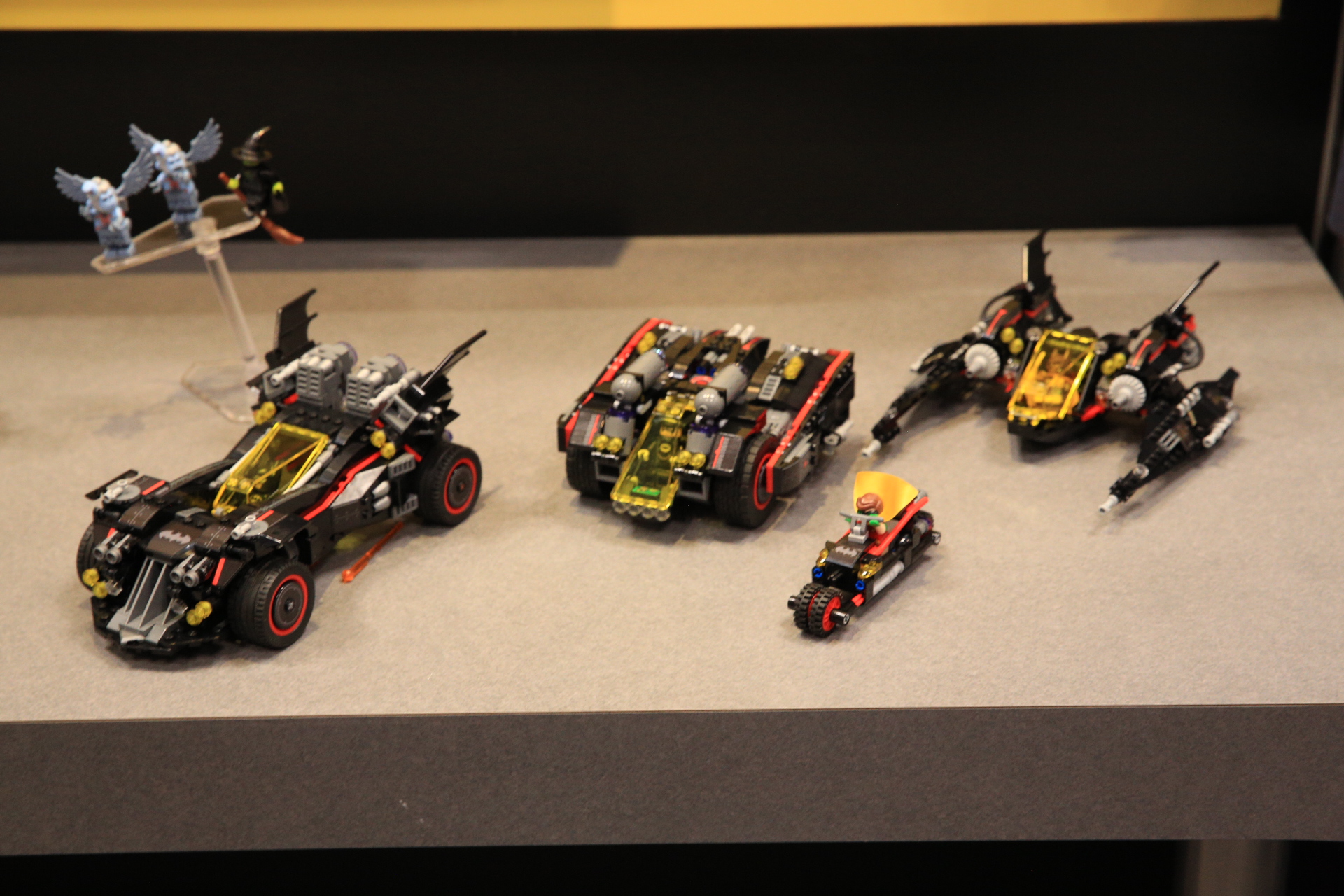 Now that this year's Toy Fair is done and some time has passed, I thought I'd give a brief impression of my thoughts for what LEGO has to offer the rest of the year.
MIA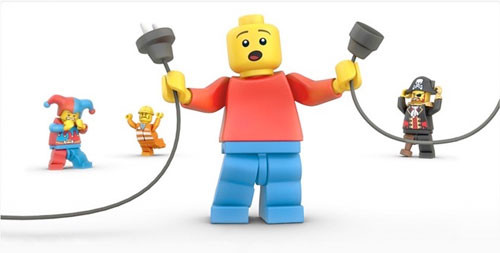 Several items were either not shown during the preview event, or shown but under embargo for any photographs. Disney Pixar's Cars 3, DC's Justice League and Wonder Woman, and Marvel's Thor Ragnarok sets were all missing. There were placeholder boxes set up, but no box art, no set names, nothing, even the placeholder boxes were under embargo. The only Pirates of the Caribbean sets shown were the large Silent Mary set and the two Brickheadz of Captain Jack Sparrow and the other guy. If there are more sets to be released for this movie, they weren't there on the show floor. Sets based on the upcoming The LEGO Ninjago Movie were present, but, again, no photography of those sets were allowed. And let me just say, those sets looked fantastic! I don't think I've ever bought a single Ninjago set in my life, but these will break me. There will be a lot of sets and they all look very well detailed from the biggest right down to the smallest sets.
Star Wars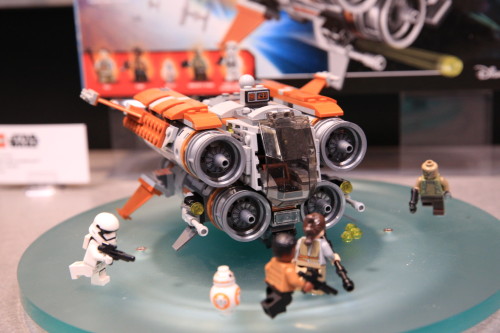 I can't speak for the traditional themes since I didn't spend any time looking at any of them, but thinking back on the licensed properties, it all felt very light. There were only two standout Star Wars sets that I can think of: the Bounty Hunter battle pack where we will finally get a 4LOM but no Zuckuss, and the Quadjumper. I love the Y-wing and it's probably the best one yet, but there simply isn't any wow factor to it. Three Star Wars sets were missing and my guess is that they will be retailer exclusives to Toys'R'Us, Target, Walmart. This could stem from the fact that there are currently two films out, a third on the way, two cartoons, and the legacy films to draw material from. All the sets are spread out across all of those properties. The Last Jedi sets were a no show but guaranteed they will have a full assortment of sets to throw your money at.
Super Heroes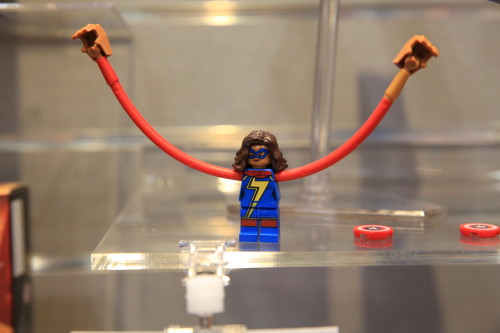 Star Wars wasn't the only theme that felt light. There wasn't a stand out Super Heroes set that made me drool with desire; they all seemed kind of bland and worth waiting on until a sale or deal comes along. Except for Ms. Marvel, she is the one exception to that statement. I have to tip my hat to LEGO for making this character into minifigure reality. And if you don't know why she is such a big deal, I highly suggest you go pick up a couple of her comic books. And she's in a $20 set to boot! The smaller Milano set, while fully detailed, makes me glad I picked up the larger one from the first GOTG movie. And the rest…. meh. I can't even remember much details out of the rest of the sets. And that Hulk set? I hate that set.
Minecraft
I completely skipped this one.
Architecture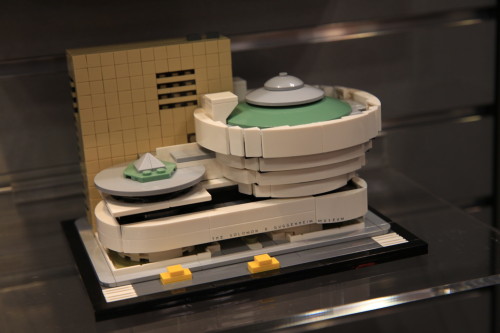 I wonder if they are running out of material if they are rehashing the older models. I didn't spend a lot of time in this section but the new Guggenheim set caught my eye. This set looks tons better than the previous attempt and is the standout model for this theme in my mind. The city skyline sets are terrible and I wish they would go away.
Disney Princesses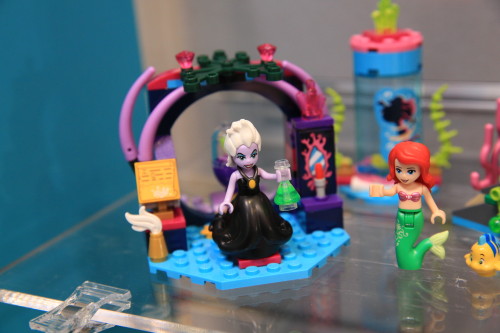 This theme is still going strong and is expanding previously released properties like Cinderella and The Little Mermaid. While I appreciate the new Ursula minidoll, the minifig version from the Disney CMF line is still be tops in my book.
Final Thoughts
Again, with The LEGO Batman Movie recently released, and The LEGO Ninjago Movie coming out soon, you can tell they put all their talent behind these two themes and it shows. And why wouldn't they? The movies are basically extended commercials for the toys, and having a movie dedicated to your bread and butter is not the same as licensing out someone else's idea. The LEGO Batman Movie sets are still going strong with a couple more villain-based sets in the pipe. And like I said earlier, I'm not a Ninjago fan/buyer by any means but I look forward to these sets. Kai's Mech in particular, since I like robots. That and the blue ship whose name escapes me remind me of the old Exo Force theme. I wish I could talk more about these sets and show you guys pictures but alas, they were embargoed for God knows what reason.
A couple of people asked me what the best thing I saw was, and without a doubt it is The Ultimate Batmobile set with Ms. Marvel coming in a close second.
Thank you, LEGO, for inviting me again this year. I look forward to getting my hands on Kai's gigantic mech.