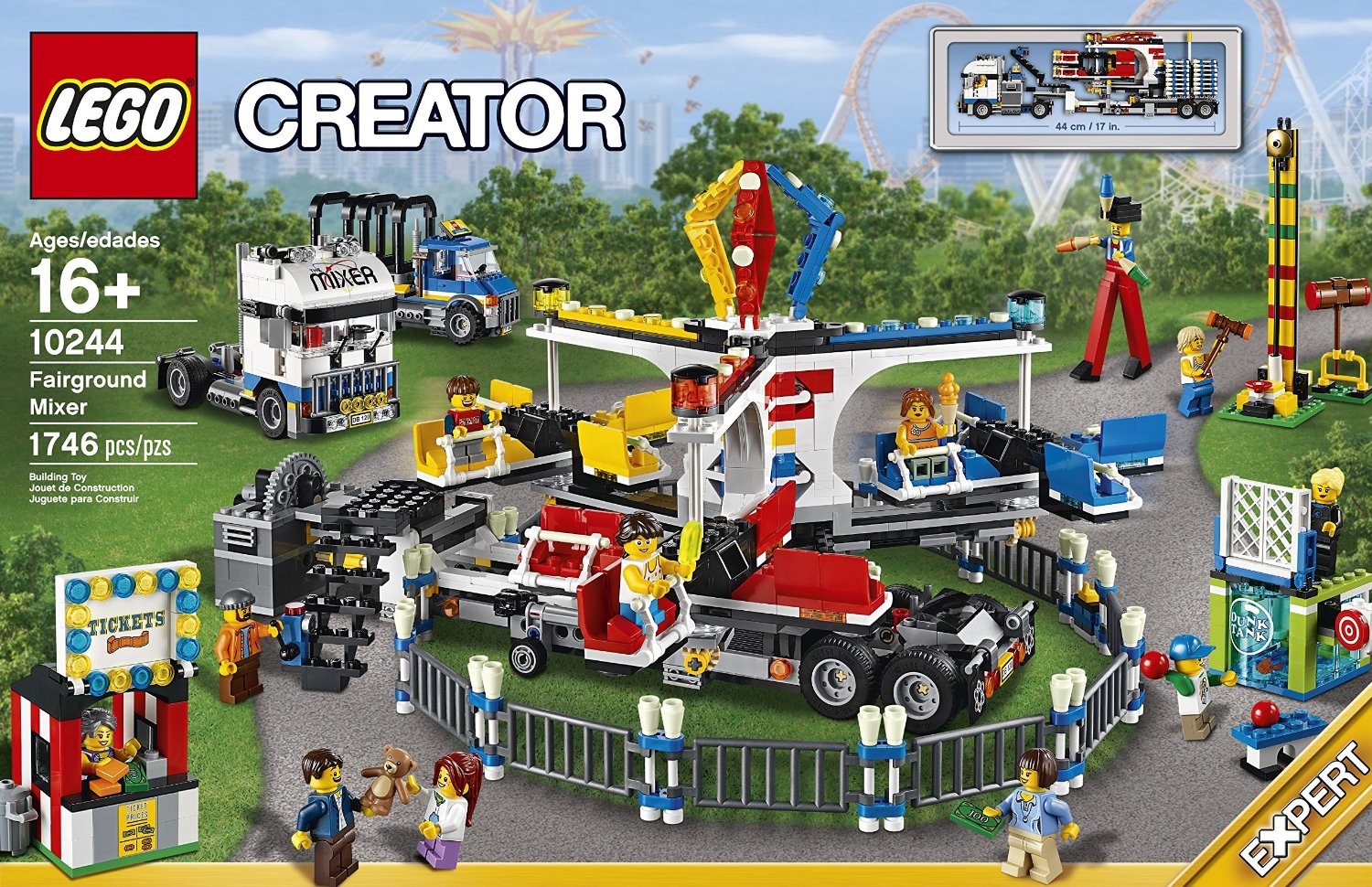 With the holidays upon us and shipping deadlines fast approaching, I cobbled together this short post with a couple of recommendations for the gift-giver in you, or maybe give you some ideas on what to put on your wish list. I could make this list twice as long but I thought I'd cherry pick just a few to cover a range of ideas. Still stuck? Email me; I'm more than happy to give my two cents.
For The Gamer: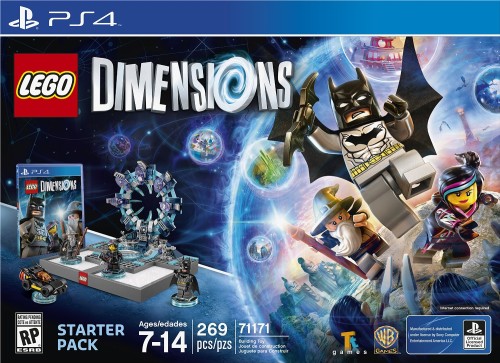 LEGO Dimensions is the obvious choice because it's the most recently released LEGO video game out there. Right now, as of this posting, the starter and all of the expansions sets are still available at Amazon at a deep discounts; we did a whole write up yesterday so check that post to get the deal. The toys-to-life games are duking it out this holiday season to see who comes out on top. For the LEGO fan, there's really one clear choice and its LEGO Dimensions.
For The TV Watcher:
I'll be honest, I'm not a fan of either of these two shows but I totally get that there is a big fan base and a huge following. So the LEGO Ideas sets Big Bang Theory and Doctor Who would be perfect for the sheldonites and whovians in your life who may not be into LEGO like you and I are.
For The Star Wars Fan:
I have a couple of recommendations in this area. If you're on a budget then :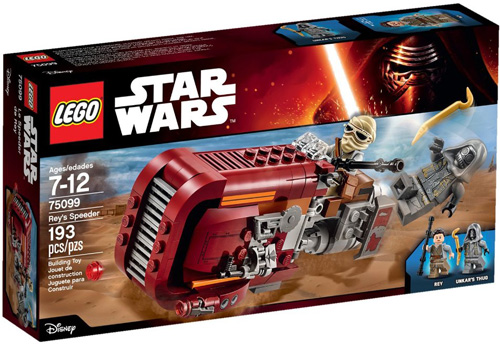 75099 Rey's Speeder $19.99
This is a bit of a no brainer. This is a fairly inexpensive set at just $19.99 but honestly, I feel like it's one of the best values. The model is nice size and fairly detailed. You get one of the heroes of the new film and a bad guy for her to fight. What's not to love about this set? The only risk you run is that the LEGO Star Wars fan you are considering gifting this to may already have it. Still, LEGO is LEGO and gifted LEGO is the best kind of LEGO even if it's a duplicate. I would suggest picking one up now before the movie comes out because I have a feeling once the movie is released, Star Wars toys will all of a sudden disappear from the shelves everywhere.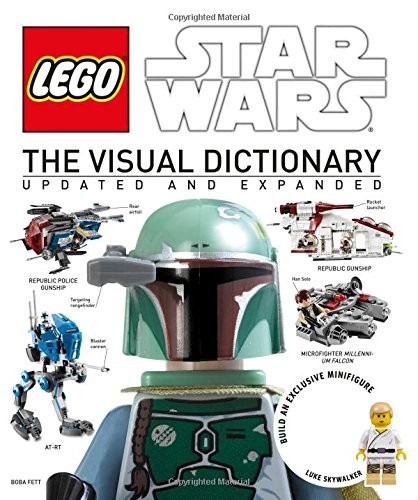 Books! LEGO Star Wars Books are GREAT gifts for little kids and adults alike and a bunch of them even come with a bonus minifigure. And these bonus minifigures are exclusive to the book it comes with so these are great for the completionist on your gift-giving list who isn't willing to spend more than $10 bucks on a book just to get a figure.
For The Family: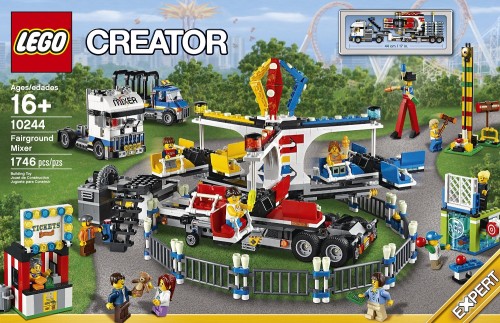 10244 Fairground Mixer $149.99
I will be the first to admit that I was sort of "meh" about the Fairground Mixer back when it was first announced. The Ferris Wheel garnered a little bit more of a reaction from me from it's impressive size and construction. That all changed once I had both of them built at Designer Con last month. These sets are AWESOME. The hand-cranked action of the Fairground Mixer is just blissfully fun. I purchased the necessary motors and battery boxes to operate them both hands-free but I may revert the Mixer back to the manual crank. It's a ton of fun to spin that thing as fast as you can. It's sturdy enough to withstand even the most enthusiastic cranker as long as you have a firm grip on the crank box. It's connection to the Mixer isn't exactly the strongest. And when you're done playing, the Mixer, fence, and all the other fairground attractions all tuck away neatly behind a pair of trucks for the long haul to the next state fair.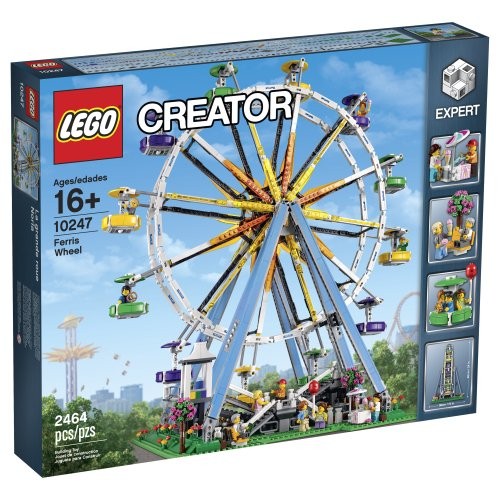 10247 Ferris Wheel $199.99
And the Ferris Wheel? It is elegant and quite impressive in its size, its durability, and the techniques behind its construction. My only complaint is that the crank is in the back of the Ferris Wheel diorama so there's a bit of a reach and adjustment to get it going. This would be my main reason for recommending getting the motor and battery box (both sold separately) so that it can just spin on autopilot. Just hit the button and let her fly. Also, while I raved about the crank action on the mixer, you just don't get the same visceral experience when wailing on the Ferris Wheel. It feels much more delicate.
They're pretty pricey, $149.99 MSRP for Fairground Mixer and $199.99 for Ferris Wheel. But honestly, they are worth every penny. The appeal of these two sets is universal and anyone with a heartbeat can't help but smile in awe when they see the Wheel for the first time. The family loves these two sets. Easily both get 5s in my book.
For The 9-to-5'er: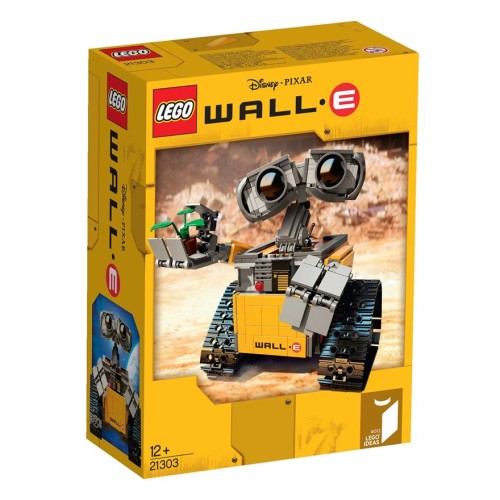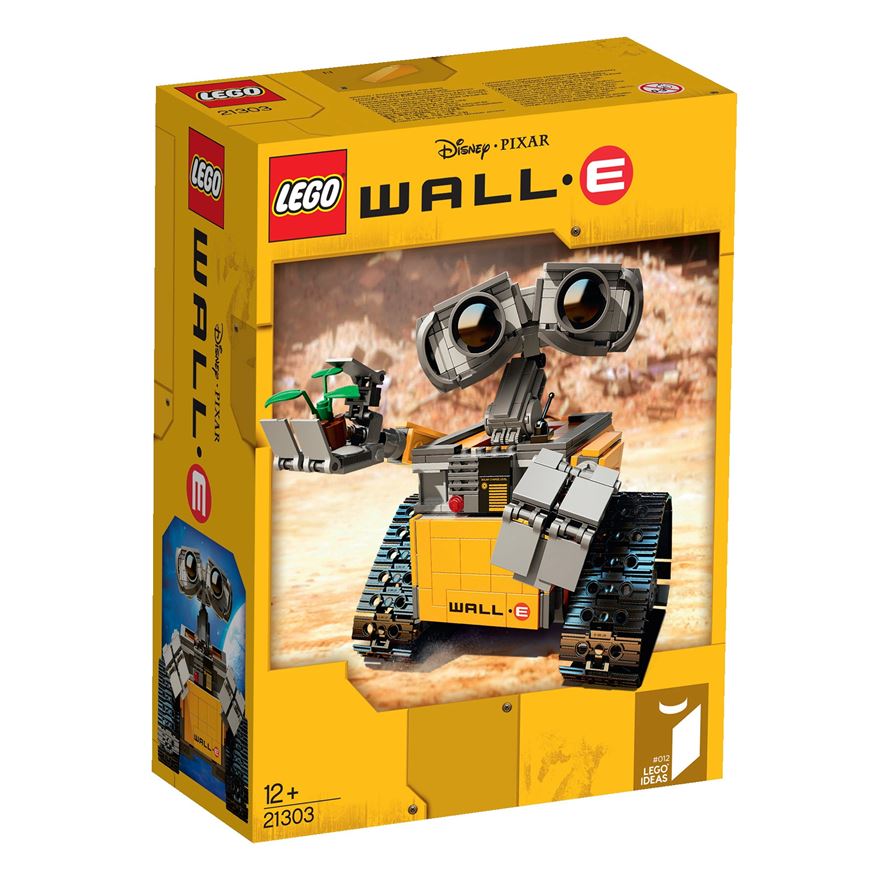 21303 WALL-E $59.99
Now that The LEGO Group has identified and fixed the faulty neck problem in WALL-E, I can fully recommend getting him. He is poseable in all kinds of positions and that fixed neck holds up nicely. They also addressed the other weak point in the neck, that being the click hinges at the base. It's far less prone to giving out and having the head slam back and tilting the whole model over. This guy currently sits at my desk holding my name plate thanks to his ultra poseable hands. He makes a perfect desktop companion.
For The Person You Can't Figure Out What To Get: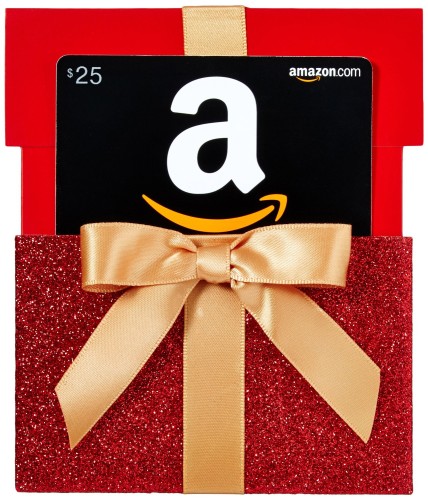 Who doesn't like gift cards? The great thing about gift cards is that the recipient can hold on to the cards for future use. Like say, they have all the LEGO they want that's currently out but really want some other set from a future release, they could use the gift card then. Of course, the gift should make sense. You wouldn't give a gift card to Michael's craft store to a LEGO fan since they don't sell anything LEGO-related. Or a restaurant gift card to Macaroni Grill to my at-the-time 4-year old daughter, I mean who does that? LEGO Shop@Home and Toys'R'Us cards are a no-brainer, but even ones to big box stores like Target, Walmart, Barnes&Noble, and Best Buy make a good option too should they fancy something else. The best gift card to give and receive in my opinion though is for Amazon. For non-Prime members, Amazon offers a low threshold for free shipping, offers one-day and even same-day shipping in select areas, and sells just about everything under the sun. You can get most gift cards delivered digitally, so it makes a great last minute gift without the hassle of leaving your house to go out shopping.
For The Collector: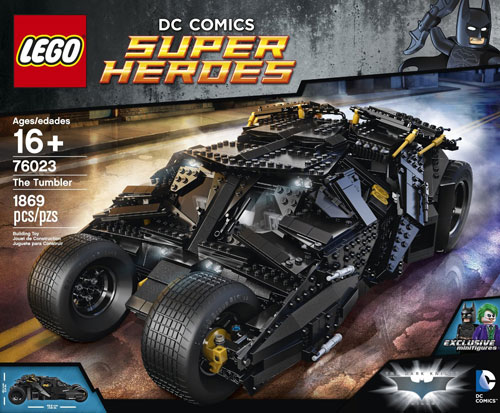 76023 The Tumbler
I actually have two suggestions for this section. First up is 76023 The Tumbler. Rumor has it that this set will soon be going out of production. Not sure how true that is but even if it sticks around a little while longer, this would make a good collector piece. Batman fans are as rabid as LEGO fans finding a good discount on LEGO. LEGO hasn't made a lot of Batmobiles (even though I think they should be making more) but one they did make is based on one of the most popular Batman films to date. Not too shabby. The set appeals to two different demographics and that's the thing that can drive up the after market value. It's cost is $199.99 and you should expect the after market value to go way up when this set gets discontinued.
Like the Tumbler set I mentioned above, the UCS Slave I set appeals to two different sets of demographics and even within the Star Wars fan base, Boba Fett has, for whatever reason, a cult following. Add to that the fact 75060 is the only set where you can get the best Boba Fett minifigure ever made and you have something just about every Star Wars fan wants. This set is one of the best, if not THE best LEGO Star Wars UCS sets ever made. Definitely in the top three. And while you can't buy the UCS Millennium Falcon set at less than $4 grand nowadays, you can still pick this one up for MSRP of $199.99.
Stocking Stuffers:
There are a TON of polybags available right now. You can take your pick from holiday polybag sets to City to Star Wars to Super Heroes to Friends… you get the idea. Target would be the place to be as they currently offering two The Force Awakens sets, a Star Wars Rebels set, a Ninjago set with glow-in-the-dark bony looking bits, a City set, and more. Toys'R'Us should also have a nice selection of polybags as well since they recently sold the Red-armed C-3PO and Hulk minifigure polybags and are currently offering the Stormtrooper Sergeant.
My Number 1 Recommendation:
After all that's said and done, my number 1 recommendation is the Fairground Mixer and/or the Ferris Wheel. I have a lot of fun with the Mixer and the kids are just mesmerized by the big Ferris wheel. Maybe the fact that I'm a father of three and I'm more focused on what my kids would enjoy are influencing my recommendation of these two non-conflict resolution based toys, but those two sets are great. My only regret is not building it together with the kids. They're both pretty awesome in every way.
Thanks for reading and happy holidays!