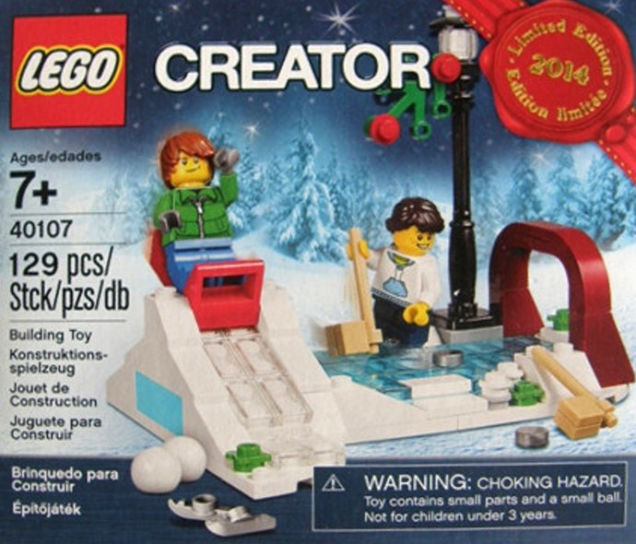 The second holiday set for the 2014 season has been revealed, or received rather. LUGPol user len had the above pictured set included with his recent LEGO Shop@Home shipment instead of the expected 41006 Toy Workshop set. Parts 1 and 2 don't really go together but this one should feel right at home in the larger Winter Village tableau.
Giz calls the set "Ice Skating." I don't know how they came up with that name cause it's not printed anywhere on the box nor is there anything that resembles the title for me to throw into Google Translate. Also, I'm too lazy to investigate. It seems to be two small scenes crammed into one: a sledding scene and an ice hockey scene. And why that lamp post is there is beyond me because that girl is either playing ice hockey on a frozen lake like I used to do growing up or they're actually in an ice rink, both places where a street lamp does not belong.
You can pick up this set as a free-with-purchase offer online or in-store starting Black Friday November 28th and is available until late Monday December 1 while supplies last.
via Giz