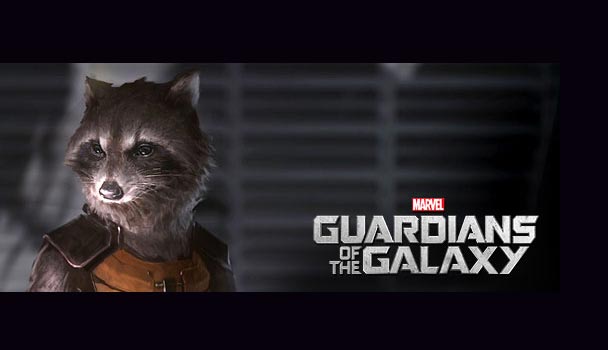 Marvel.com has announced Annoying Guy #3 (Bradley Cooper) from the Academy Award Winning-film, Hangover Part III, as the voice of Rocket Raccoon. There are any number of jokes I could throw in here, like how he was basically the annoying "boyfriend" of Batman's wife in Alias, or how he played what was basically himself when he was Face in The A-Team…
But ultimately, I'm mostly just disappointed that they didn't tap Billy West for the role, since he was doing it in the Ultimate Spiderman. With Futurama ending, he has more time. Plus, he's awesome! So… everyone enjoy the fact that the guy from Silver Linings Playbook is going to voice the most butt-kicking rodent in the Marvel Universe.
Of course, that being said… I am totally looking forward to getting a Rocket Raccoon minifig!