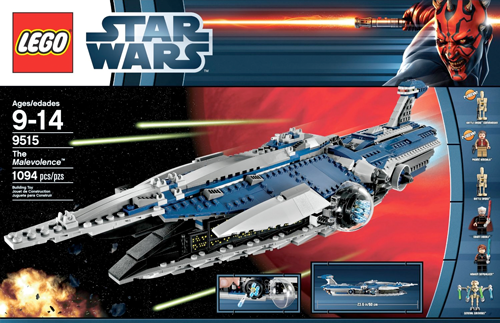 The internet price wars continue as both Walmart and Amazon have discounted 9515 The Malevolence by 25% off of MSRP. The set can be yours for $89.97. Both offer free shipping to your home so if you live in a state where Amazon charges sales tax, it's pretty much a wash. If you live in one that doesnt, I'd imagine the Amazon offer is a bit more appealing.
Also, if you're ordering from Amazon, you should know that 9471 Urak-Hai Army
is once again down to $24.97 matching the previous lowest price the set has seen, making expansion plans a little more affordable.
Thanks to lmaniac for writing it in.