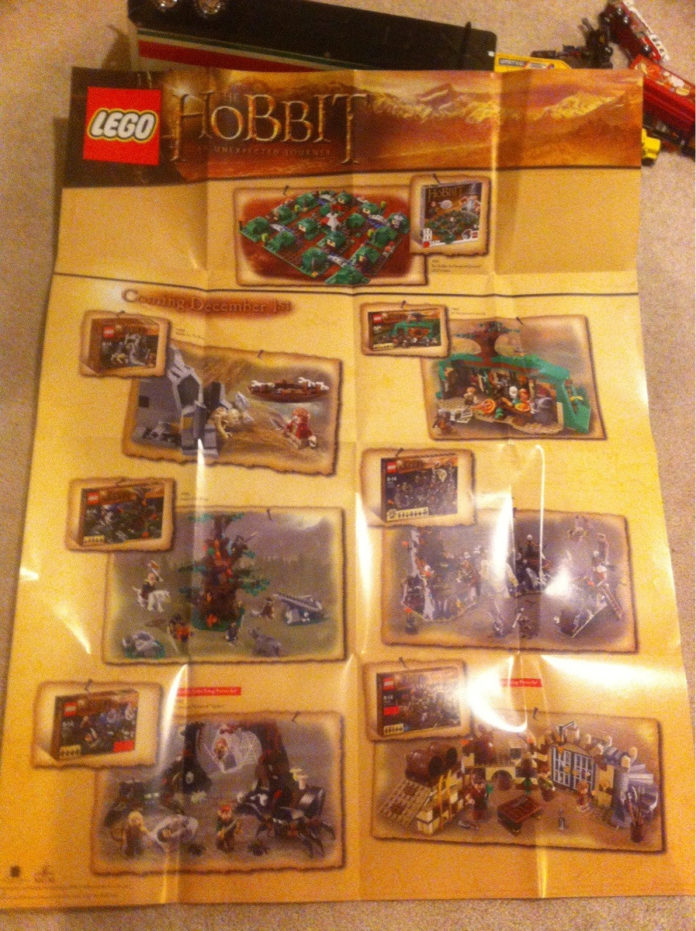 Reddit user sometimes_snarky recieved a nice little bonus at a recent trip to TRU in the form of this poster highlighting the upcoming Hobbit line and was kind enough to share. It was a nice surprise to find before I crept off to bed last night and was pleased to get the go ahead to share from the big boss. My wife quickly pointed out the scenes for me (I haven't read the book in over 20 years) and I'm sure we'll get a better look very soon, but hopefully this will tide folks over for the moment.
Via Allen "Tormentalous" Tran @ The Brick Fan
Update: sometimes_snarky just added close up shots of each set on the poster as well as a look at the front of the poster. You can see all the pictures here, but I'll list them as well.
79000 – Riddles For The Ring
79001 – Escape From Mirkwood Spiders
79002 – Attack Of The Wargs
79003 – An Unexpected Gathering
79004 – Barrel Escape
79010 – The Goblin King Battle
Wargs!