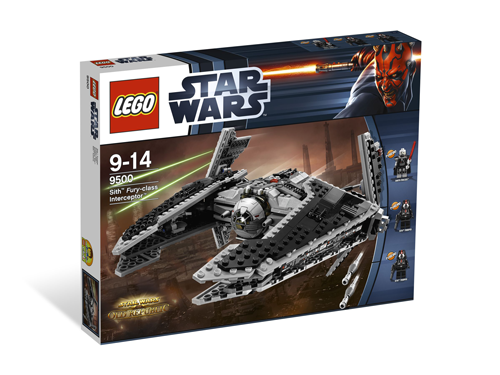 Amazon.com is offering a slight discount on the newly-released 9500 Sith Fury-class Interceptor
based off the MMORPG The Old Republic. The current going price is $70.75, down 21% from $89.99. With no tax to most most states plus free shipping, you can realize almost a 30% total discount. Amazon pricing tends to fluctuate on newly released sets, so this price may not stay this low for long so act fast.
Thanks go to Brainslugged for the tip.