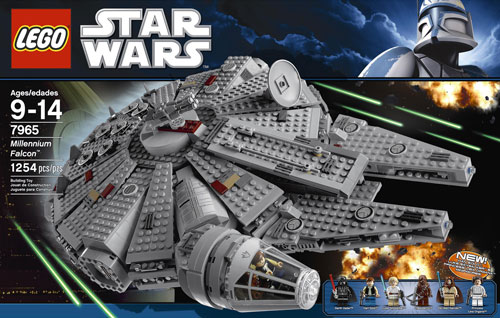 Right now, Amazon has 7965 Millennium Falcon
marked down 25%, down to $104.99. With no tax to most states and free shipping, and considering this was part of last year's assortment, this will probably be one of the best deals you'll see on this set as Target clearance discounts are getting harder and harder to come by. Think of all the gas you'll save by not having to drive all over town. Also, this appears to be in response to a Toys'R'Us sale price on the same set.
Amazon also has 7961 Darth Maul's Sith Infiltrator
down 30% to $48.96, 9492 TIE Fighter
down 20% to $44.31, 7930 Bounty Hunter Assault Gunship
down almost 40% to $30.98 trumping Target's price from the other day.