Eagle-eyed FBTB forum member mooslug spotted an interesting mistake on Lego Shop@Home's Series 6 product page. It would seem the current series' Zookeeper and Snowboarder were omitted from the list and replaced with previously unknown Flamenco Dancer and Jungle Boy. Spoiler for Series 6? 7? 8?
Also, a tipster sent us an image of more possible collectible minifigs that leaked onto the interwebs a few weeks ago, and they're pretty fantastic: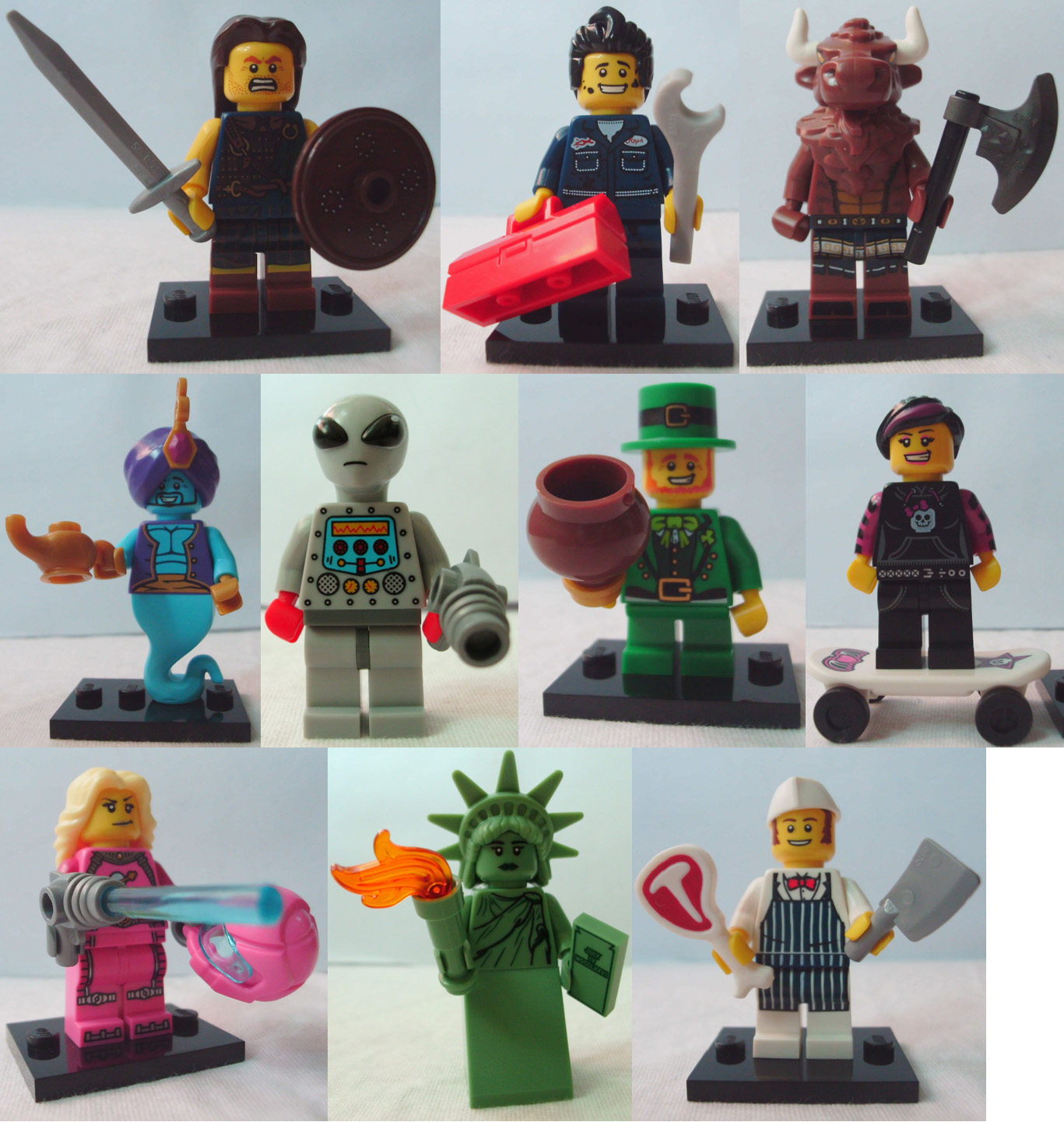 Lady Liberty, a minotaur, awesome pink space vixen, a genie, Braveheart, a Leprechaun, pompadour hairpieces, meat cleavers and more to love: I'm willing to throw down right now and call this the best series so far, and we haven't even seen all 16 figures for this wave yet.