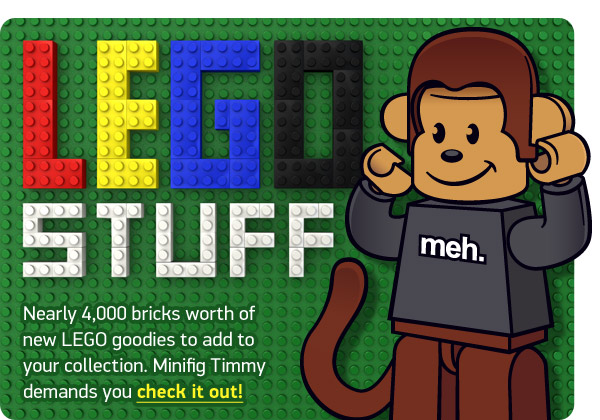 Just got a newsletter from Think Geek showing some cool new LEGO-themed products. 21 new games, sets, and accessories have been added, including:
>Collectible Minifigs Series 1 and 2
>Minifig Keychain Light
>LEGO 2×4 Brick Keychain Light
>Minifig Torch Light
>LEGO Star Wars Alarm Clock
>LEGO Brick Alarm Clock
>LEGO (Star Wars) Minifig Alarm Clock
>LEGO Brick Light
Not sure why the Minifig Torch Light has no pants. Anyway, these are some cool items that you can use to proudly display your LEGO geek-ness, wake up on time, and illuminate dark areas.
Also, if you order by tomorrow at 11:59 PM ET(November 12), use the promo code BACONTRANCE to get $10 off orders of $40 or more.