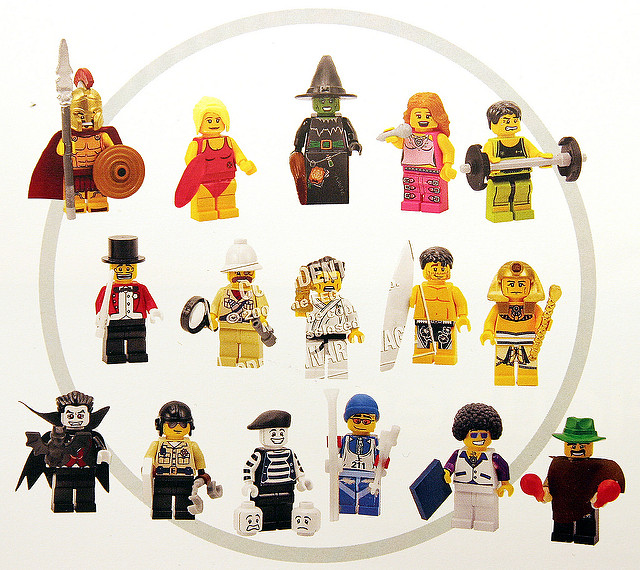 The Collectible Minifig Packs were a no show at Toy Fair this year. LEGO decided to pull them at the last minute, only to bring them out again for the regular show attendees (i.e. buyers and I suppose "real" press). No satisfactory reason was given, at least none that made any sense to me.
ANYWAYS, all griping aside, the press kit did come with a pic of the series 2 selection. Some stats:
Series 1:
» $1.99 USD
» $2.99 CAD
» Available in June
Series 2:
» $1.99 USD
» $2.99 CAD
» Available in September
Pardon the poor photo, but I did the best I could with my camera and available light and cleaned it up as much as possible.