It looks like you will be able to get a special poster of all the LEGO Star Wars minifigs made. No details yet on how exactly you can get the poster, but here's a thumbnail teaser: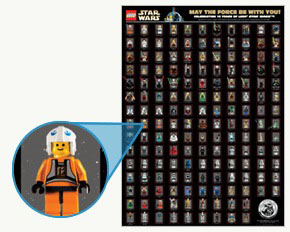 You can go to May the Force be with You™! Celebrate 10 Years of LEGO® Star Wars™
to check out their promotion page.