Wish you had one of these?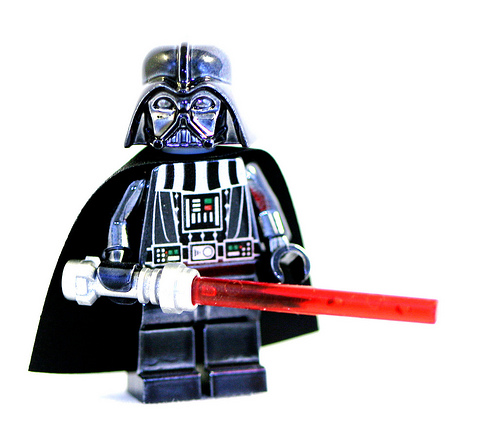 Isn't he just tasty looking? To celebrate the 10th anniversary of the Star Wars license, LEGO is randomly inserting 10,000 Chrome Darth Vaders into 2009 sets throughout the year. Coincidentally, it is also FBTB's 10th anniversary as well. My plan for 2009 was to do a giveaway every month for you, the site readers. February's giveaway was delayed until I was sure I was able to secure one of these bad boys. Now that I have, you have a chance to win one! All you need to do is to send an email to fbtbcontests@gmail.com with the words "Chrome Vader Giveaway" in the subject line. Prize is one (1) MISB Chrome Darth Vader. You can enter between now and 11:59pm PST February 28th, 2009. It's a shorter window than what I had intended but I didn't want to run into March's giveaway. Don't forget to include your complete mailing address as I had to discard a fair number of entries from last month due to this little detail.
Rules 'n stuff: Only one entry per person. Duplicate entries will disqualify you. Contest is open to everyone in the world over the age of 13. Eligibility window open from February 23, 2009 through 11:59pm PST February 28, 2009. Any entries received after that will be discarded. Random number generator will be used to determine winning email in order received. Email entry must have "Chrome Vader Giveaway" as the subject and include sender's mailing address for prize delivery. FBTB is not responsible for missing, damaged, or stolen mail. FBTB will not share or distribute any personal information submitted as per the guidelines of this contest. After winning entry has been declared, all entries will be discarded. Good luck!