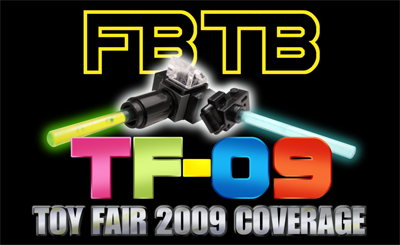 That's right! On February 15h, Ace and Mike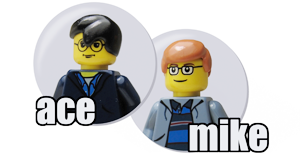 will once again be in New York City to bring you the finest sneak preview coverage of the LEGO 2009 series!
What can you expect?

-High resolution photographs of all the great new vehicles, playsets and minifigures on display — we won't miss a thing!

-Close-ups, from every angle, bringing you all the amazing details that YOU wanna' see!

-Video of the sets in action, so you can drool over all the incredible play features and ingenious surprises!
From Bricks To Bothans is very proud to continually bring you the most exclusive, high quality coverage possible, year after year, of all the wonderful new products LEGO brings to the amazing Toy Fair extravaganza in New York's enormous Javits Center exhibition hall — the largest and most widely attended showcase of new toy products around!
So, stay tuned, LEGO fans! (We're just as excited as you are — we can't wait!)
-Ace Kim, owner and head administrator, FBTB.net

-Mike Crowley, administrator and head of graphic design, FBTB.net
We also invite you to check out our coverage of last year's show. One year later, our images and videos still continue to draw in hits from fans all over the world, just like you, who have grown to expect and rely on the expert coverage that only FBTB can deliver.

Photographs | Videos