Big thanks for all the tips and forum members who brought this to our attention, and or putting up with the wait until we posted it.
CTV's coverage of the Canadian Toy & Hobby Fair by Kris Abel featured many upcoming sets from several Lego lines, including our beloved Star Wars.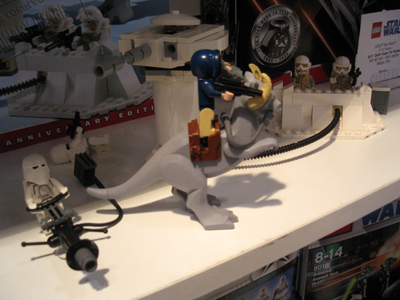 Notable among the photos is the public reveal of the first official
Lego TaunTaun
! Fanboys rejoice! Talk about it
here on the forums
.
And as Mike posted earlier, stay tuned in the coming weeks for FBTB's coverage of Toy Fair in New York!