Another TMNT polybag, and another hit.
Today's polybag, 30271 Mikey's Mini-Shellraiser, is awesome because it's like they merged two different styles of polybags into one: a minifigure and a mini build.
First up is a Mini Shellraiser! Look at it! It is a perfect rendition of the regular Shellraiser set. It's got the big chomper oil drum front bumper, two different style wheels between the front and rear sets, smaller wheels in the front, pink graffiti'ed cargo doors, and a roof mounted cannon.
The Mini Shellraiser has a slanted, forward-leaning stance, just like the regular Shellraiser set. The two different style sheels are paired with different tire types giving the illusion that one is taller than the other, but they are nearly identical in height.
The slanted look is achieved by an extra plate between the wheel holder plate and the bottom of the Mini Shellraiser.
The other half of this polybag is the Mikey minifig. He doesn't come with his nunchaku ,which would have been nice, but instead a remote control for the Mini Shellraiser. It's been a couple of years since I've watched the show but I'm pretty sure that there never was a Mini Shellraiser in the show, but I think the whole theme of the polybag is pretty clever. Mikey being the more fun-loving goofball of the team, it does seem like the appropriate choice for what is basically an RC car. Out of all the turtles, he would be the one that would most likely have toys to play with. It could have been Donnie as well and that probably would have been the best choice considering he's the inventor of the group. He would have been the one to put the contraption together.
Does It Suck or Does It Rock?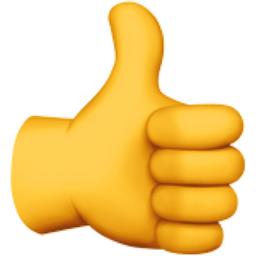 This set rocks! My love for the 2012 Teenage Mutant Ninja Turtles knows no bounds. And little sets like this, sets that don't suck, are just delightful. It's a cute little set that would bring the kid out in anybody. I mean, if you've had the joy of playing with remote control cars when you were young, you'd be lying to yourself if you said you didn't get a sense of nostalgia when looking at this set. Even if you didn't, this set is a pretty charming little slice of Mikey's life.
Sponsorship
There's no sponsor this week, and with sponsorships lasting a whole week, you can get plenty of exposure for mere pennies. Pennies I say! Want to sponsor a review? Send me a message to admin@fbtb.net or hit me up on discord of the polybag set you have that you want me to review. If selected, in exchange for the set you'll get a mention right here in the review post and a link to your website or social media account or just about anything else.. Nearly free advertising, so what's stopping you?
You Can Win This And Every Other Polybag I Review This Year
I'll be raffling every polybag I review this year in one big lot, all 260 sets (with the possibility of more). Each set will be individually stored in a ziploc baggie complete with the extra pieces, instructions, and the actual polybag bag it came in. The cost of a raffle ticket is just $1 USD and you can enter as many times as you want. Send a PayPal payment to paypal@fbtb.net for $1 USD for every ticket you want to purchase. DO NOT send one payment for multiple entries i.e. do not send one $5 USD payment for five tickets; five $1 USD payments must be made instead. Raffle is open to everyone in the world except where raffles are illegal. Be sure to put "POLYBAG RAFFLE" in the notes section of the payment in order to be entered successfully. Winner will be drawn sometime early January 2023 and contacted at the PayPal email address the payment was sent from to arrange for delivery. For a running list of all the sets that you can win, check this Google spreadsheet.