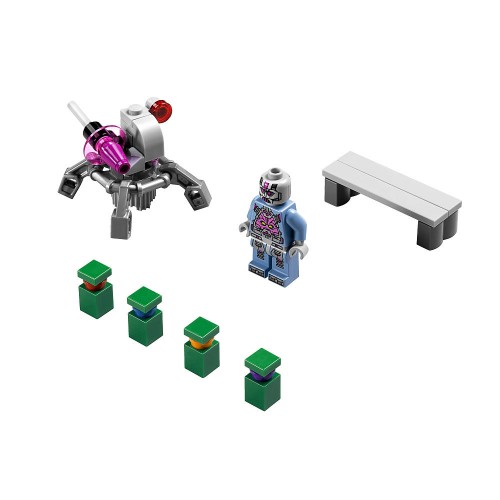 We previously reported on polybag set # 30270 appearing in the wild, but now we have some more information to share. The set name is "Kraang Laser Turret" and it was part of a Create and Take event at select Toys'R'Us stores, most likely the same stores found on this list. But now, the sets are widely available in more stores and at Toys'R'Us online. They are part of a promotion at TRU where you will get a set for free if you spend $20 or more on LEGO products. Or you can just buy them for $3.99 each. Limit 5 per customer.
Another interesting polybag to pop up online is the 40077 Geoffrey the Giraffe polybag. This is a TRU exclusive set, costs $5.99 with no quantity limit.
And lastly, if you missed out the Chase McCain figure from Target for $1, you can buy him for $3.19 from TRU with a quantity limit of 20.
Use coupon code SAVE15 to save 15% off your regularly priced items.