I'm a little confused about the name of the vehicle this set is based on.
Sponsorship
This week's set of reviews is sponsored by Brandon Griffith, one of the best LEGO artists I know. He works behind the scenes on the LEGO Masters show. He's done statues for Comic Con, live installations, and has appeared in numerous art shows. You can follow him on Instagram at @brandongriffithart. He's sponsored today's set, as well as the ones you'll see for the rest of this week. He donated a lot. Thanks, Brandon!
Want to sponsor a review? Send a pic to admin@fbtb.net or hit me up on discord of the polybag set you have that you want me to review. If selected, in exchange for the set you'll get a mention right here in the review post and a link to your website or social media account for the entire week. Nearly free advertising, so what's stopping you? And now onto the review.
Today's set, 30498 Imperial AT-Hauler, has an odd name. The "AT" nomenclature typically stood for "All Terrain", a designation that is understandably and usually reserved for land-based transport. So why does this flying vehicle have the same designation. You can argue that it can travel over all sorts of terrain by flying but then shouldn't all imperial ships that fly have the same designation? AT-TF for All Terrain TIE Fighter? In the real world would a helicopter be considered an All Terrain vehicle? I just find it odd. And that's not a knock on the set. The dumb name isn't something they can control, just something they have to adopt and smile politely and nod along.
The AT-Hauler had a few minutes on screen during one of the worst Star Wars movies I've had the pleasure of hating: Solo: A Star Wars Story. It was during the train heist sequence where the AT-Hauler had trouble hauling away a train car of stuff against a couple of speeder bikes. Maybe the speeder bikes had some special modifications but something with the word "Hauler" in it's name with the power to transport AT-ST's with ease should be able to win a tug-of-war fight with 4 electric bikes. I mean come on.
Again, not LEGO's fault. I do question the articulated arms though. In my light Googling of the AT-Hauler, I've only seen the arms deployed in the up position in some concept art, but it was never seen in the movie. This was probably something the licensor required. I hate them.
The wings/arms connect to the body using a 1×1 Technic brick. Because of the tolerances of 1×1 bricks against its neighboring elements, the wings/arms don't always line up in parallel lines on the horizontal plane. They can bow out and bow in. It's annoying.
But it might have been done on purpose. The natural grip if you placed your fingers horizontally would be to pinch it on the 1×1 round tiles where the connection is. Putting your grip there allows you to pinch the arms inwards and outwards and you could possibly pick something up using the handlebars at the tips. But I doubt you'd be able to pick up anything substantial.
Because the arms are independent from each other, they can angle up and down fairly easily due to the friction pin used for the attachment. More aggravation to stoke your OCD. Or mine in this case.
Because of how fiddly and loose everything is, it ends up feeling cheap and not a great example of what LEGO can be. I can't stand this thing, and it's unfortunate because there aren't a lot of memorable vehicles that came out of the movie other than this, the train, and the speeder bikes that an AT-Hauler can't beat in a tug-of-war.
Does It Suck or Does It Rock?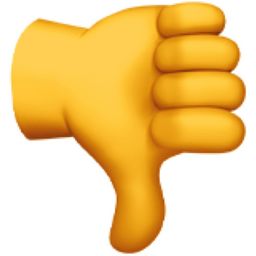 This set sucks! The cheap feeling, the OCD triggering arms, it's not great.
You Can Win This And Every Other Polybag I Review This Year
I'll be raffling every polybag I review this year in one big lot, all 260 sets (with the possibility of more). Each set will be individually stored in a ziploc baggie complete with the extra pieces, instructions, and the actual polybag bag it came in. The cost of a raffle ticket is just $1 USD and you can enter as many times as you want. Send a PayPal payment to paypal@fbtb.net for $1 USD for every ticket you want to purchase. DO NOT send one payment for multiple entries i.e. do not send one $5 USD payment for five tickets; five $1 USD payments must be made instead. Raffle is open to everyone in the world except where raffles are illegal. Be sure to put "POLYBAG RAFFLE" in the notes section of the payment in order to be entered successfully. Winner will be drawn sometime early January 2023 and contacted at the PayPal email address the payment was sent from to arrange for delivery. For a running list of all the sets that you can win, check this Google spreadsheet.