The ARC-170 is one of the few prequel ship designs that I actually like. There haven't been a lot of re-releases or remakes, but never say never, it may come back out. I mean they just released a new version of Obi-Wan's Delta 7 for pre-order (<== affiliate link), so anything's possible. In the meantime, let's take a look at today's polybag, 6967 Mini ARC-170 Starfighter. It was the first of two iterations of a mini ARC-170 and is near perfect.
I do have the second one on my spreadsheet so I may have to dig through the bin and dig it out for tomorrow. But this first version is really great. The overall shape, dimensions, and proportions are pretty spot on.
The flag elements used for the upper and lower auxiliary wings are one of those perfect parts usage instances. The clutch on the flags' clips is pretty strong, allowing you to use the lower ones as landing gear on a desktop surface. Despite the ship's long nose, most of the weight is in the midsection and back, so as long as it's not tipped forward it will stay perfectly balanced on the lower flags.
The laser cannons on the wing tips are a bit on the plain side but that's okay. This might be the first time I've seen LEGO use a 4L bar inserted into a 1×1 plate with light attachment. They tend to use the 1×1 plates with clips so this is a bit of a departure.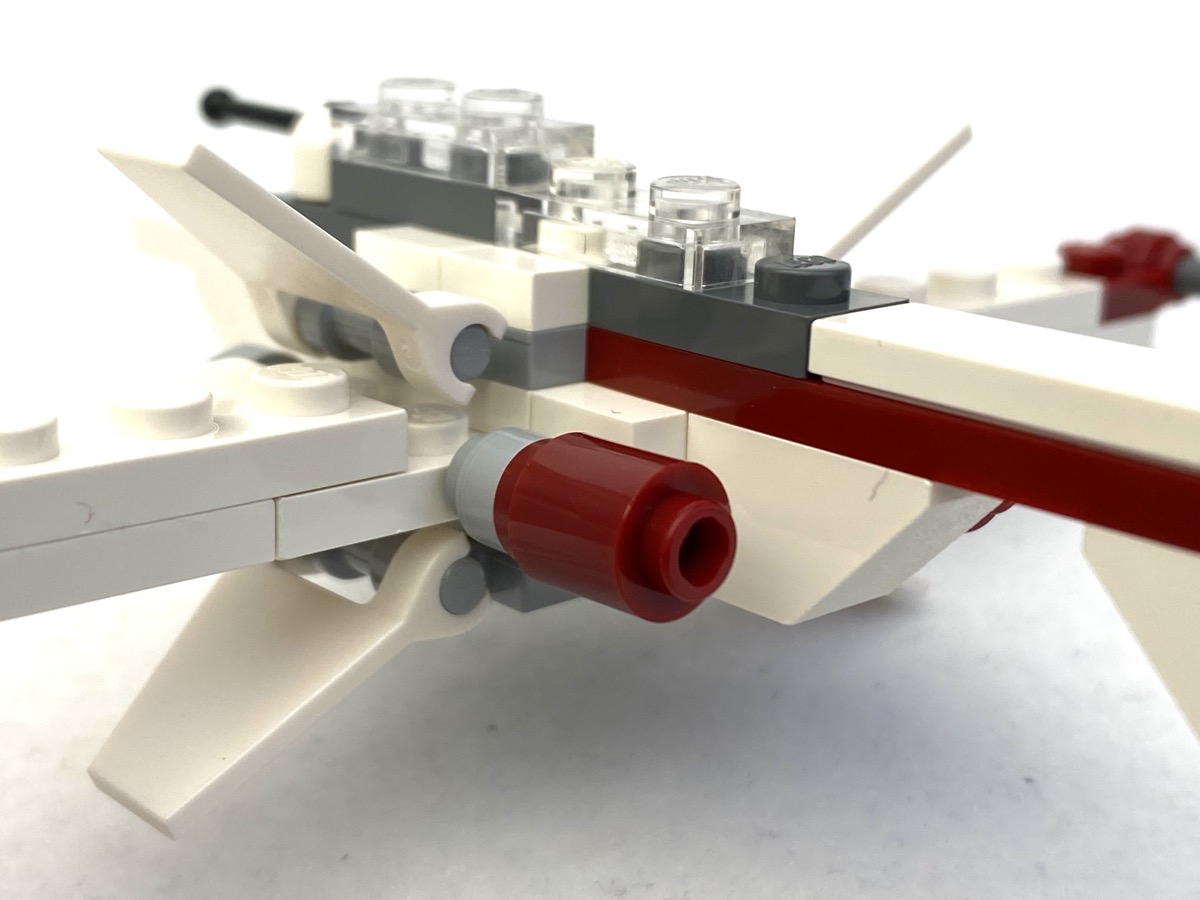 The engines might be the only area that might warrant a complaint. They seem minuscule and situated far too low in relation to the cockpit. But that's okay, it's still a pretty good representation.
Does It Suck or Does It Rock?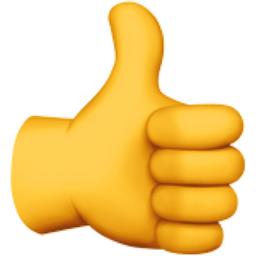 This set rocks! You can swoosh this thing around and have it land on your desk or shelf and not worry about any of the wings getting misaligned thanks to the strong clutch of the flag elements. This Mini ARC-170 Starfighter is one of those perfect minis. There's hardly anything to nitpick on. I can't wait to review the next one.
You Can Win This And Every Other Polybag I Review This Year
I'll be raffling every polybag I review this year in one big lot, all 260 sets (with the possibility of more). Each set will be individually stored in a ziploc baggie complete with the extra pieces, instructions, and the actual polybag bag it came in. The cost of a raffle ticket is just $1 USD and you can enter as many times as you want. Send a PayPal payment to paypal@fbtb.net for $1 USD for every ticket you want to purchase. DO NOT send one payment for multiple entries i.e. do not send one $5 USD payment for five tickets; five $1 USD payments must be made insteavd. Raffle is open to everyone in the world except where raffles are illegal. Be sure to put "POLYBAG RAFFLE" in the notes section of the payment in order to be entered successfully. Winner will be drawn sometime early January 2023 and contacted at the PayPal email address the payment was sent from to arrange for delivery. For a running list of all the sets that you can win, check this Google spreadsheet.