Another minifig polybag with a stand. But that's not a complaint, I just wish they made more than the handful of mostly forgettable / throw-awayable characters. Today's polybag, 40298 DJ, is just like the other minifig one, 40268 R3-M2, just not as great.
DJ, if I'm remembering correctly, is from The Last Jedi and was some sort of mercenary character that helped and then eventually betrayed the heroes.
It's got a carboard backdrop. Fortunately, this one doesn't have a giant copyright line like R3-M2's did.
It can connect to other similar minifig stands.
And it's got a name label.
That all sounds great, and kind of the bare minimum to make this stand appropriate for DJ. But when it comes to the minifig, LEGO didn't phone it in as it is 75% unique. Out of the four parts that make up this minifig (torso, legs, head, hair), it's only the hair that's not unique. So for all the LEGO Star Wars fans that are hardcore minifig collectors, this is a must have polybag.
The head is not double-sided which is kind of surprising.
The torso print is pretty dark. They may have been going for light brown but because it's printed on black elements, the lines just get swallowed up by all the black. I found even the white undershirt peeking out at the neckline and the silver buckle a bit hard to discern. The details are just the right amount of detailing though without being too overwhelming.
But still, it's a unique fig and if you're into that sort of thing, you probably already have one. If not, they seem to be pretty cheap to get on the aftermarket. That's not really surprising since the character its based on is mostly forgettable from a terrible chapter in the Star Wars saga.
Does It Suck or Does It Rock?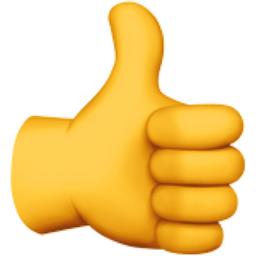 This set rocks! To give props where props are due, DJ is a unique minifigure only available in this polybag, and that is enough to get the thumbs up. But I doubt he's popular enough to have even the more dedicated fans remember who he was. He's just not that interesting. So it's a thumbs up I give begrudgingly.
Sponsorship
There's no sponsor this week, and with sponsorships lasting a whole week, you can get plenty of exposure for mere pennies. Pennies I say! Want to sponsor a review? Send me a message to admin@fbtb.net or hit me up on discord of the polybag set you have that you want me to review. If selected, in exchange for the set you'll get a mention right here in the review post and a link to your website or social media account or just about anything else.. Nearly free advertising, so what's stopping you?
You Can Win This And Every Other Polybag I Review This Year
I'll be raffling every polybag I review this year in one big lot, all 260 sets (with the possibility of more). Each set will be individually stored in a ziploc baggie complete with the extra pieces, instructions, and the actual polybag bag it came in. The cost of a raffle ticket is just $1 USD and you can enter as many times as you want. Send a PayPal payment to paypal@fbtb.net for $1 USD for every ticket you want to purchase. DO NOT send one payment for multiple entries i.e. do not send one $5 USD payment for five tickets; five $1 USD payments must be made instead. Raffle is open to everyone in the world except where raffles are illegal. Be sure to put "POLYBAG RAFFLE" in the notes section of the payment in order to be entered successfully. Winner will be drawn sometime early January 2023 and contacted at the PayPal email address the payment was sent from to arrange for delivery. For a running list of all the sets that you can win, check this Google spreadsheet.