I was all-in for the ugly that was yesterday's polybag, but today's set, 30495 AT-ST, doesn't quite have the same charm.
Sponsorship
This week's set of polybag reviews is sponsored by The LEGO Group which sent today's piece of crap 30495 AT-ST set. The set is a free GWP for the upcoming May the Fourth sale. Spend $40 on LEGO Star Wars set and you can add this polybag to your sorting bin. If you click on this link for LEGO.com and make a purchase, we'll get a few pennies that go towards paying for my unexpected car repair bill. As always, we thank you for your support..
Want to sponsor a review? Send a pic to admin@fbtb.net or hit me up on discord of the polybag set you have that you want me to review. If selected, in exchange for the set you'll get a mention right here in the review post and a link to your website or social media account for the entire week. Nearly free advertising, so what's stopping you? And now onto the review.
And it's not because it's a set based on a licensed theme where there is a real life model that the mini represents. There have been plenty of different models of a single ship or vehicle that can pass muster. But this one, ho-boy does it look bad.
I rarely do this but I think in this case it's important to see what a non-LEGO AT-ST looks like. Here's a pic of the official licensed model kit from Bandai:
And here's the polybag set. I've tried to take a pic at the same angle:
The main problem is that the head is way too small for the legs. And because of the smaller head, it makes the legs look just all wrong.
To be fair they actually look like they are correct in terms of the length of each part of the leg. The lower limbs just above the feet could probably stand to be one stud longer, or have the upper thigh be one shorter, but they honestly look fine. But again, I think they just look terrible because the actual head is so small. Make smaller legs and you might actually have a decent mini AT-ST.
But unfortunately, that's not the case. Even though the legs are actually okay in my book but just looks terrible, the head really is just bad. There's no tapering from top to bottom like the actual model, the cheese slopes used in the front to give it the illusion of a sloped face just doesn't work, and the top of the head actually looks curved instead of flat. There are ear cannons and a chin blasters, which is neither a negative or a positive; they are the bare minimum for an AT-ST.
But wait, the terribleness doesn't end there. The head is attached to a 2×2 turntable but the sides of the chin is built in such a way that it severely restricts rotational angle. I mean, it might as well not even be on a turntable for all the turning it can't do.
The legs are not poseable at all. There isn't a single pose it can do because the click hinge at the hip won't allow the legs to pose forward. You can swing it back and try to counter the angle by adjusting the ankle but that the feet aren't on the same plane and will tip over.
This is the best pose I can get out of the set. Some weird version of upward dog.
I will admit that capturing an accurately shaped head at this scale is difficult. The attempts to convey the sloping sides leaves a lot to be desired. I'd hate to think that this was the best attempt from the designer that got greenlit for production because it's ugly and not very fun to play with. As a parts pack though, it's not too bad. And that's really the only positive thing about this set.
Does It Suck or Does It Rock?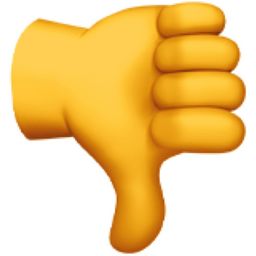 This set sucks!
You Can Win This And Every Other Polybag I Review This Year
I'll be raffling every polybag I review this year in one big lot, all 260 sets (with the possibility of more). Each set will be individually stored in a ziploc baggie complete with the extra pieces, instructions, and the actual polybag bag it came in. The cost of a raffle ticket is just $1 USD and you can enter as many times as you want. Send a PayPal payment to paypal@fbtb.net for $1 USD for every ticket you want to purchase. DO NOT send one payment for multiple entries i.e. do not send one $5 USD payment for five tickets; five $1 USD payments must be made instead. Raffle is open to everyone in the world except where raffles are illegal. Be sure to put "POLYBAG RAFFLE" in the notes section of the payment in order to be entered successfully. Winner will be drawn sometime early January 2023 and contacted at the PayPal email address the payment was sent from to arrange for delivery. For a running list of all the sets that you can win, check this Google spreadsheet.