Another Star Destroyer, another boring, grey, blunt-nosed wedge. This time it's the First Order flavor in today's polybag, 30277 First Order Star Destroyer, that gets the review treatment.
One thing about the First Order version of the Star Destroyer is that it just looks unfinished. It mostly has the same shape except there's no command bridge that's built up above the wedge shape. It's like the builders got lazy and called it a day after building the base and was like, "yeah, good enough."
The bridge area is, I guess, asymmetrical. I never really gave the First Order Star Destroyer a good look to really know. But that's the only part of this that break up the symmetry.
There's more dark grey this time around but it doesn't really do much. It's a build consisting of layers of plates. There are some trans-yellow plates sprinkled in there to simulate twinkling lights is my guess. There are also some intentional gaps between layers to add some depth.
There are boat tiles underneath to make it look like it is slightly hovering. That may not have been the intent as they also provide some structural integrity binding some plates together at key points.
Just like the previous Star Destroyer mini we reviewed, the trans-blue plates in the back seem ridiculously small. All those layers of plates and they still couldn't make room for a larger element. I still think a fez cone element would work better, it's just a matter of squeezing it in. And also like the last Star Destroyer, the blunt-nose really does not work here. The added slope isn't fooling anyone into thinking it terminates at a point.
Does It Suck or Does It Rock?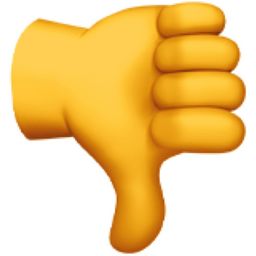 This set sucks! Star Destroyers, no matter the version, just don't work as a mini. I'd argue that the scaled doesn't even matter either, but that's a topic for another day.
Sponsorship
There's no sponsor this week, and with sponsorships lasting a whole week, you can get plenty of exposure for mere pennies. Pennies I say! Want to sponsor a review? Send me a message to admin@fbtb.net or hit me up on discord of the polybag set you have that you want me to review. If selected, in exchange for the set you'll get a mention right here in the review post and a link to your website or social media account or just about anything else.. Nearly free advertising, so what's stopping you?
You Can Win This And Every Other Polybag I Review This Year
I'll be raffling every polybag I review this year in one big lot, all 260 sets (with the possibility of more). Each set will be individually stored in a ziploc baggie complete with the extra pieces, instructions, and the actual polybag bag it came in. The cost of a raffle ticket is just $1 USD and you can enter as many times as you want. Send a PayPal payment to paypal@fbtb.net for $1 USD for every ticket you want to purchase. DO NOT send one payment for multiple entries i.e. do not send one $5 USD payment for five tickets; five $1 USD payments must be made instead. Raffle is open to everyone in the world except where raffles are illegal. Be sure to put "POLYBAG RAFFLE" in the notes section of the payment in order to be entered successfully. Winner will be drawn sometime early January 2023 and contacted at the PayPal email address the payment was sent from to arrange for delivery. For a running list of all the sets that you can win, check this Google spreadsheet.