As far as mini TIE Fighters go, this one is a bit basic. That's not quite the word I want to use, but it's close. The word I want to use describes how you can look at something and tell that it's old and a predecessor of familiar things we know and appreciate today, like an old Mustang, or the flower iMac. Today's set, 3219 Mini TIE Fighter, is one of those set that you look at and can tell that it's old.
Consisting of only 12 pieces, it gets the basic shape down. There's a plain, transparent 2×2 radar dish on the front, and one in sand blue in the back. It's topped by a 1×1 sand blue tile.
The wings are a bit offset because of the way they are mounted using a modified 1×2 plate with a vertical bar. It pushes the cockpit ball forward a bit. It's building techniques like this that conveys the age of the set I think. It's not terrible, but it's not great either.
Those sand blue elements though. At the time they were released, it was a relatively new color and when it comes to new colors, finding specific elements in that color is always a challenge. They're pretty ubiquitous now, but this was the only set that had a 1×1 tile in sand blue in 2003 and it would stay that way until its re-introduction in 2016 in a Star Wars set. At least, that's what my rudimentary research on Bricklink is telling me.
Anyways, like all things rare and hard to get, I was immediately attracted to it wanting to get more of these little sets to amass a little pile of 1×1 sand blue tiles. For what I couldn't tell you but I just wanted them. And you get two in a bag since you get one extra one!  I managed to get a handful of them back from Comic Con when the LEGO booth was just giving them away. Good times.
Does It Suck or Does It Rock?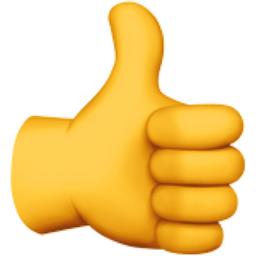 This set rocks! The sand blue tiles really takes me back. I'll admit the TIE Fighter doesn't look like much, but nostalgia is heavily influencing my opinion here. It was a simpler time, back when I enjoyed LEGO Star Wars much more than I do today. Before the dark times, before the Empire.
Sponsorship
There's no sponsor this week, and with sponsorships lasting a whole week, you can get plenty of exposure for mere pennies. Pennies I say! Want to sponsor a review? Send me a message to admin@fbtb.net or hit me up on discord of the polybag set you have that you want me to review. If selected, in exchange for the set you'll get a mention right here in the review post and a link to your website or social media account or just about anything else.. Nearly free advertising, so what's stopping you?
You Can Win This And Every Other Polybag I Review This Year
I'll be raffling every polybag I review this year in one big lot, all 260 sets (with the possibility of more). Each set will be individually stored in a ziploc baggie complete with the extra pieces, instructions, and the actual polybag bag it came in. The cost of a raffle ticket is just $1 USD and you can enter as many times as you want. Send a PayPal payment to paypal@fbtb.net for $1 USD for every ticket you want to purchase. DO NOT send one payment for multiple entries i.e. do not send one $5 USD payment for five tickets; five $1 USD payments must be made instead. Raffle is open to everyone in the world except where raffles are illegal. Be sure to put "POLYBAG RAFFLE" in the notes section of the payment in order to be entered successfully. Winner will be drawn sometime early January 2023 and contacted at the PayPal email address the payment was sent from to arrange for delivery. For a running list of all the sets that you can win, check this Google spreadsheet.