I love me some astromechs. And today's polybag, 40268 R3-M2, scratches that itch something deep. R3-M2 made its one and only appearance in the best Star Wars movie ever to exist, Rogue One: A Star Wars Story. And similarly, the minifig version made only one appearance in this polybag.
As far as LEGO astromechs go, this one's packing a lot of details, almost too much in my opinion. I'll give it a pass though because there are so many other great things about it, the copious amount of detailing isn't enough for me to thumbs-down this fantastic polybag.
The color blocking threw me off at first, and by color blocking I mean the dark red, vertical stripes, especially the one on the droid's left side. But after seeing this photo of the source material:
The detailing is just spot on. The overall color scheme looks like an olive green here instead of the coppery brown on the minifig, but that's okay. It's not the first time on-screen colors doesn't match up to real world renditions.
The dome is in trans-smoke which just tickles me to no end. I'm glad that LEGO didn't make this in some weird incorrect color like grey or flat silver or something and stuck with a transparent element. I love that the silver band printing goes all the way around the dome in a single unbroken line.
As set, there isn't a whole lot to be excited about. It's basically a display stand that comes with a cardboard backdrop and a sticker for the nameplate. It's reminiscent of the early minifig three packs, like this one 3340 Star Wars #1:
There were a handful of other LEGO Star Wars minifigures released as display stand polybags. They're designed to connect to each other with the friction pins on the sides. It's a nice, compact, and efficient way to display minifigs, so much so that I can imagine that there are dozens of LEGO Star Wars fans that would have wanted to adopt this model to display their own collection of minifigs.
The only problem though would be trying to source the cardboard backdrop and making sticker labels, neither of which can done easily or cheaply. One could forego the sticker label, or create their own, but that cardboard backdrop is key to frame the minifig nicely and pretty difficult to do at home at the same level of quality, if not impossible.
Does It Suck or Does It Rock?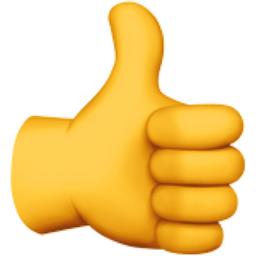 This set rocks! It's a beautiful display piece, even if it was a niche product idea. There were just a handful Star Wars minifigs released in this same manner, but this one's the best. Just a stellar astromech design from a stellar movie, R3-M2 gets a big thumbs up from me.
Sponsorship
There's no sponsor this week, and with sponsorships lasting a whole week, you can get plenty of exposure for mere pennies. Pennies I say! Want to sponsor a review? Send me a message to admin@fbtb.net or hit me up on discord of the polybag set you have that you want me to review. If selected, in exchange for the set you'll get a mention right here in the review post and a link to your website or social media account or just about anything else.. Nearly free advertising, so what's stopping you?
You Can Win This And Every Other Polybag I Review This Year
I'll be raffling every polybag I review this year in one big lot, all 260 sets (with the possibility of more). Each set will be individually stored in a ziploc baggie complete with the extra pieces, instructions, and the actual polybag bag it came in. The cost of a raffle ticket is just $1 USD and you can enter as many times as you want. Send a PayPal payment to paypal@fbtb.net for $1 USD for every ticket you want to purchase. DO NOT send one payment for multiple entries i.e. do not send one $5 USD payment for five tickets; five $1 USD payments must be made instead. Raffle is open to everyone in the world except where raffles are illegal. Be sure to put "POLYBAG RAFFLE" in the notes section of the payment in order to be entered successfully. Winner will be drawn sometime early January 2023 and contacted at the PayPal email address the payment was sent from to arrange for delivery. For a running list of all the sets that you can win, check this Google spreadsheet.