When is a Speeder Bike NOT a Speeder Bike? When it's a piece of crap like today's set, 30005 Imperial Speeder Bike!
I mean, this side view doesn't look too bad. And I get that the term "speeder bike" is loosely defined as a bike-like vehicle that goes fast. Designs can vary. I get it. But to specify "Imperial Speeder Bike" means only one thing to me and that is the model you see in the Endor scenes of Return of the Jedi. And this is not it.
Honestly, I have no words.
Now, like most LEGO builds, you build it from the bottom up. So there was this moment, where I'm building the bike and I get to the back and I wonder to myself, is there going to be a backpack element or something to look like it? I was delighted to see that a minifig neck bracket element be placed on a jumper plate. I was not delighted to see this:
What is that supposed to be? Exhaust? And don't get me started on the axes.
And this has got to stop. Jamming a bar into one end of the binocular element is NOT a stable connection. I cry every time I see that now.
The only good thing I can say about it is that while seated, the Stormtrooper can actually touch the handle bars to almost look like he is steering.
Speaking of Stormtrooper, this is absolutely the WRONGEST minifig to put in this set. It's a nice Stormtrooper, from the era when LEGO finally got the printing just right and the heads underneath were blank black heads. This was the perfect Stormtrooper.
But again, not the one I associate with the Speeder Bike. I mean, maybe there was some deleted scene or Expanded Universe story where there was a Stormtrooper zipping around the forest moon on a modded Speeder Bike that I just don't know about. The Stormtrooper doesn't even come with a blaster which would have made this a great army building polybag, but man, it just blows.
Does It Suck or Does It Rock?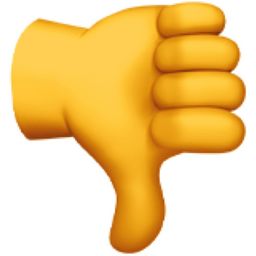 This set sucks! And I am all out of words to say why.
Sponsorship
There's no sponsor this week, and with sponsorships lasting a whole week, you can get plenty of exposure for mere pennies. Pennies I say! Want to sponsor a review? Send me a message to admin@fbtb.net or hit me up on discord of the polybag set you have that you want me to review. If selected, in exchange for the set you'll get a mention right here in the review post and a link to your website or social media account or just about anything else.. Nearly free advertising, so what's stopping you?
You Can Win This And Every Other Polybag I Review This Year
I'll be raffling every polybag I review this year in one big lot, all 260 sets (with the possibility of more). Each set will be individually stored in a ziploc baggie complete with the extra pieces, instructions, and the actual polybag bag it came in. The cost of a raffle ticket is just $1 USD and you can enter as many times as you want. Send a PayPal payment to paypal@fbtb.net for $1 USD for every ticket you want to purchase. DO NOT send one payment for multiple entries i.e. do not send one $5 USD payment for five tickets; five $1 USD payments must be made instead. Raffle is open to everyone in the world except where raffles are illegal. Be sure to put "POLYBAG RAFFLE" in the notes section of the payment in order to be entered successfully. Winner will be drawn sometime early January 2023 and contacted at the PayPal email address the payment was sent from to arrange for delivery. For a running list of all the sets that you can win, check this Google spreadsheet.