Star Destroyers. Its basic triangular shape seems simple enough but rather hard to execute in LEGO form. The Star Destroyer's been rendered in all sorts of sizes from micro-sized ones in Advent Calendars all the way up to the gross $700 UCS set. Today's set, 30056 Star Destroyer, falls towards the bottom of the stack coming in at a mini size.
There are concessions that you sort of expect when scaling down a toy or a model based on something in real life or on screen. Obviously the resolution goes way down, meaning there's less details that can be captured practically but you hope that there's enough to get the basic essence of the thing. This Star Destroyer model does just that: the absolute bare minimum. It's a triangular wedge shape, yes, but there are glaring flaws about it that makes it suck.
The first sucky part of it is back of the ship where the engines are. Simply put, the 1×1 trans-blue round studs are too small. Adding an additional layer of playing could have beefed up the overall profile so that a larger element could have been used to really make it look nice and proper. The engines are one of the best details of an otherwise boring ship design, so phoning it in with just some trans-blue 1×1 round plates is just plain lazy.
The second sucky part of it is the nose. At this scale it's too blunt and not pointy enough. This is where LEGO fails in making nice triangular shapes. At the UCS scale, the bluntness becomes less obvious because of the sheer scale of the ship, but at smaller resolutions, the nose becomes more and more blunt.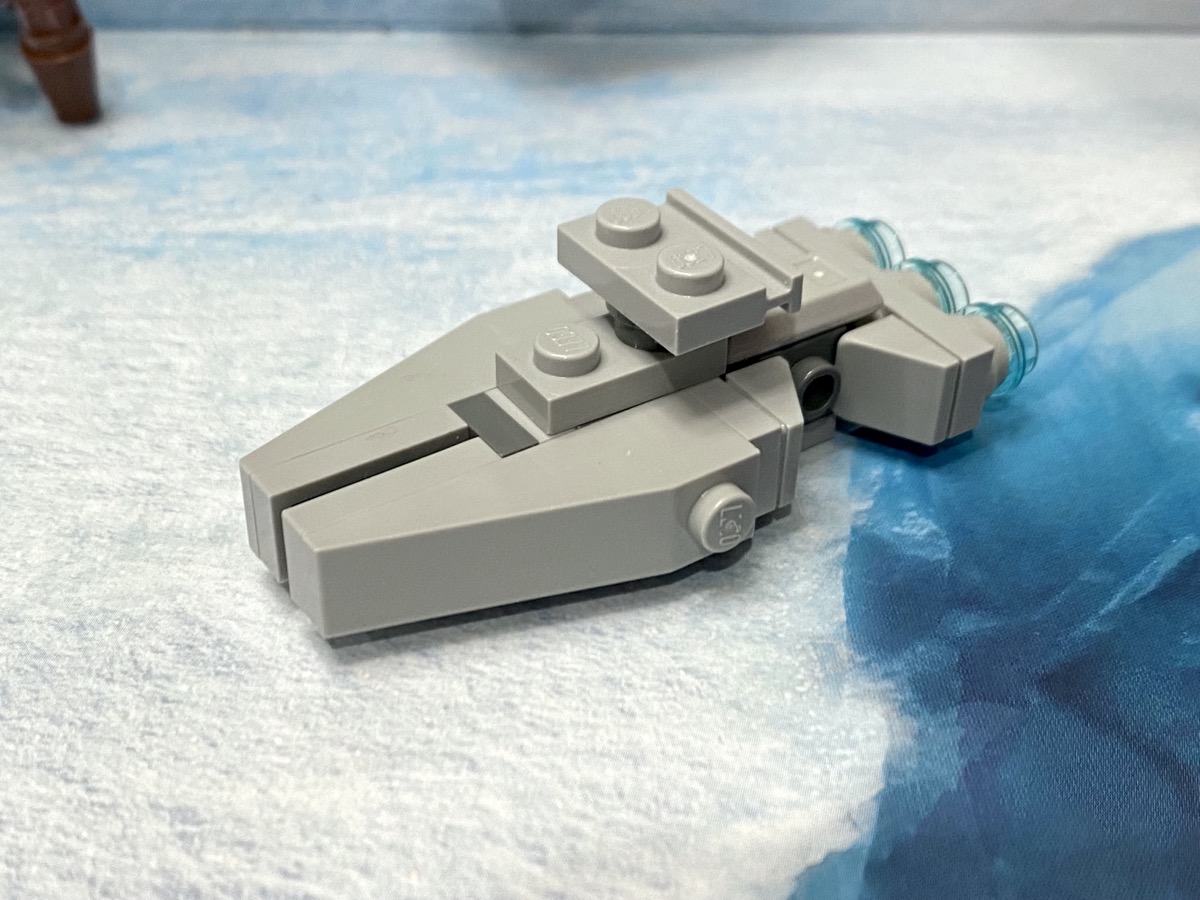 Look at the light cruiser from last year's Advent Calendar. The nose on this looks far better than what we're getting in the polybag. If a micro build from an Advent Calendar can snot in some slopes that looks like an attempt to reduce that bluntness, I don't see why a mini version can't do the same.
This side profile is probably the best angle of the ship because the two ares of suckiness are the least obvious.
Does It Suck or Does It Rock?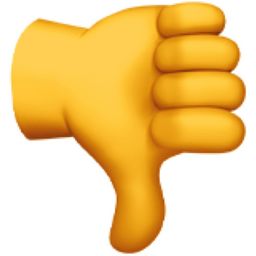 This set sucks! Star Destroyer designs don't really deviate much from each other. There's two basic approaches depending on the scale: layering plates like this 30085 Star Destroyer does or creating a shell with large plate structures like some of the larger versions. Both approaches have the same blunt nose and it's only when you spend hundreds of dollars for the UCS scale model where the bluntness isn't really an issue. I think the Star Destroyer is overdue in its design approach. This set does look good on the packaging, but it's just a trick of the photography to capture its best side, not show the engines, and hope that you won't notice the nose. Once you build it though, you'll realize you were duped just like I was.
Sponsorship
There's no sponsor this week, and with sponsorships lasting a whole week, you can get plenty of exposure for mere pennies. Pennies I say! Want to sponsor a review? Send me a message to admin@fbtb.net or hit me up on discord of the polybag set you have that you want me to review. If selected, in exchange for the set you'll get a mention right here in the review post and a link to your website or social media account or just about anything else.. Nearly free advertising, so what's stopping you?
You Can Win This And Every Other Polybag I Review This Year
I'll be raffling every polybag I review this year in one big lot, all 260 sets (with the possibility of more). Each set will be individually stored in a ziploc baggie complete with the extra pieces, instructions, and the actual polybag bag it came in. The cost of a raffle ticket is just $1 USD and you can enter as many times as you want. Send a PayPal payment to paypal@fbtb.net for $1 USD for every ticket you want to purchase. DO NOT send one payment for multiple entries i.e. do not send one $5 USD payment for five tickets; five $1 USD payments must be made instead. Raffle is open to everyone in the world except where raffles are illegal. Be sure to put "POLYBAG RAFFLE" in the notes section of the payment in order to be entered successfully. Winner will be drawn sometime early January 2023 and contacted at the PayPal email address the payment was sent from to arrange for delivery. For a running list of all the sets that you can win, check this Google spreadsheet.