I love this thing.
So I have a theory about this particular minifig. Back when the Rebels cartoon was a thing, LEGO was putting out sets for it natch. There was one in particular that was pretty good: 75150 Vader's TIE Advanced vs. A-Wing Starfighter. I think LEGO did what they could with pre-production artwork or storyboards or whatever they had access to design sets. They included minifigs based on what they saw. But the A-wing pilot. That one they got wrong.
It's not really their fault though. They did what they could. And it was only wrong in the sense that the A-wing pilot that was featured prominently and aired in the Rebels cartoon didn't match what LEGO made, again based on the materials given to them. So to right this wrong LEGO released this polybag, 5004408 Rebel A-wing Pilot, a more show-accurate version in a promotional polybag.
This is what I remember happening from around that time. This is all just a theory, 'cause I have no evidence or anything of the sort to back up this claim. And to be perfectly transparent, I didn't even watch the cartoon! Ha! It doesn't matter though, the origins of this minifig, because whatever happened it exists and we are all the better for it.
I had claimed before that the helmet more closely matched a B-wing pilot's helmet from ROTJ. It might actually look more like a Y-wing's though based on this Wookieepedia entry. I'm sure with the Rebel Alliance being a rag tag group of underground fighters, equipment was shared left and right and not strictly limited to a specific fighter. Anyways, the helmet is just awesome. There is printing all around the thing giving it an unprecedented level of detail.
The head underneath has a printed visor. Want to display it without the visor? It's a double-printed head!
The torso is great. Nicely detailed without overly so, front and back. The legs are plain which is kind of a shame. There have been some great pilot minifigs with printing on the legs and it would have made this already excellent minifig even better. But you know, the plain legs are kinda old school and I'm okay with that. The helmet, head, and torso are all unique to this polybag making it one of my favorites of all time.
Does It Suck or Does It Rock?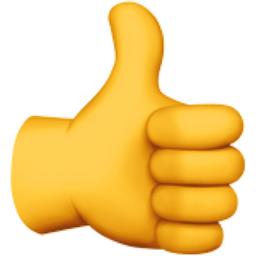 This set rocks! Just an absolute unit of a minifig. Unique in just about every way possible. It looks great and honestly, there's not much more to say than that.
Sponsorship
There's no sponsor this week, and with sponsorships lasting a whole week, you can get plenty of exposure for mere pennies. Pennies I say! Want to sponsor a review? Send me a message to admin@fbtb.net or hit me up on discord of the polybag set you have that you want me to review. If selected, in exchange for the set you'll get a mention right here in the review post and a link to your website or social media account or just about anything else.. Nearly free advertising, so what's stopping you?
You Can Win This And Every Other Polybag I Review This Year
I'll be raffling every polybag I review this year in one big lot, all 260 sets (with the possibility of more). Each set will be individually stored in a ziploc baggie complete with the extra pieces, instructions, and the actual polybag bag it came in. The cost of a raffle ticket is just $1 USD and you can enter as many times as you want. Send a PayPal payment to paypal@fbtb.net for $1 USD for every ticket you want to purchase. DO NOT send one payment for multiple entries i.e. do not send one $5 USD payment for five tickets; five $1 USD payments must be made instead. Raffle is open to everyone in the world except where raffles are illegal. Be sure to put "POLYBAG RAFFLE" in the notes section of the payment in order to be entered successfully. Winner will be drawn sometime early January 2023 and contacted at the PayPal email address the payment was sent from to arrange for delivery. For a running list of all the sets that you can win, check this Google spreadsheet.