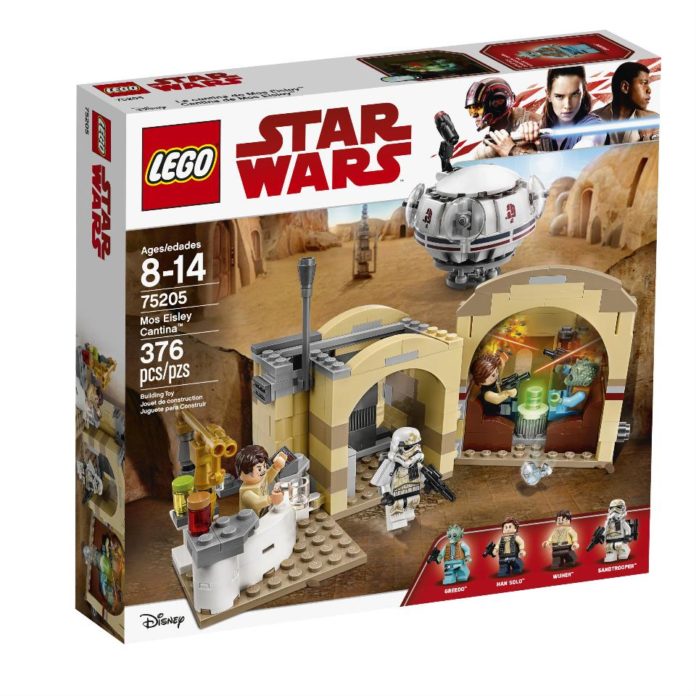 I'm not sure how many of you reading this realize I give away almost all of the LEGO sets I review. I keep some of them depending if my kids want it or whatnot, but I try to give them away. I always put the instructions at the very end of a review. I saw the placement of the instructions as a bonus to anyone who would scroll down that far. The number of responses varied but I always got a pretty good amount.
When I reviewed 75205 Mos Eisley Cantina I decided to try something new and that was to raffle it away. Donate $1 to FBTB and your name gets put into a virtual hat. Again, I buried the instructions way down on the bottom of the review, past the text and gallery of pictures, and I got a whopping total of two donations! Which is fine, I'm not exactly looking to recoup my costs (but if that happened I wouldn't complain in the least) but any offset through donations is welcome. Seeing only two donations come in was, I'm not gonna lie, a bit deflating and maybe that's why I haven't done a whole lot of reviews in the same way. Not sure if people just don't see the instructions, or if it was the 1-star review, or if people are just not willing to donate, or if it was a combination of all of the above. But no matter, I'm going to soldier on and keep my word. So, without further ado, I'd like to announce the winner of my review copy of 75205 Mos Eisley Cantina. And the winner is:
Adam Kannas
Stillwater, MN
Now it's been a good eight months since the entry period closed, so I'm going to have to verify the mailing address is still valid before shipping. But Adam Kannas, if you're reading this, shoot me an email at giveaways AT fbtb DOT net.
An Update On A Previous Giveaway
The FANDO MANDO giveaway winner was not fulfilled due to me misplacing the set. But I found it and can be delivered as soon as I can verify that the winner, James Howlett, is still at the address he submitted.
I may take a long time to fulfill the giveaways, but they do get done. And I'm gonna stick with the raffle format for the next couple, see how it goes.