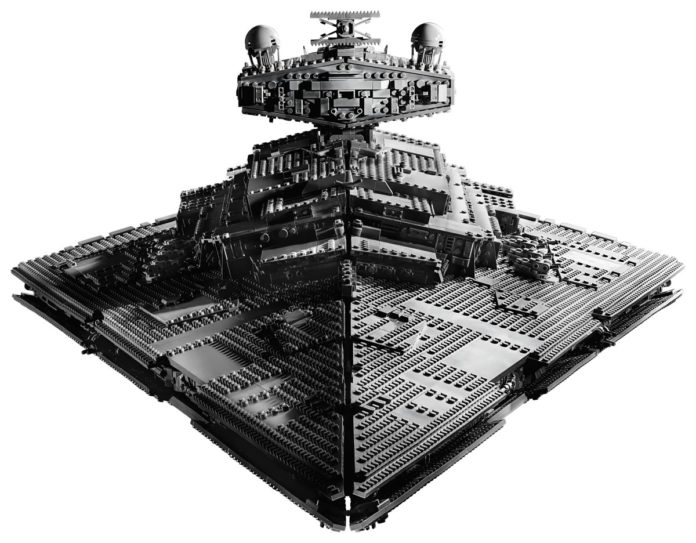 After posting a short teaser last week, The LEGO Group revealed what the teaser was about: a new Ultimate Collector Series Imperial Star Destroyer, set #75252. Priced at a whopping $699.99 USD / $849.99 CAD / £649.99 UK, this 4,784-piece set will be available for you to starting September 18th for Early VIP Access, or October 1st for non-VIP members.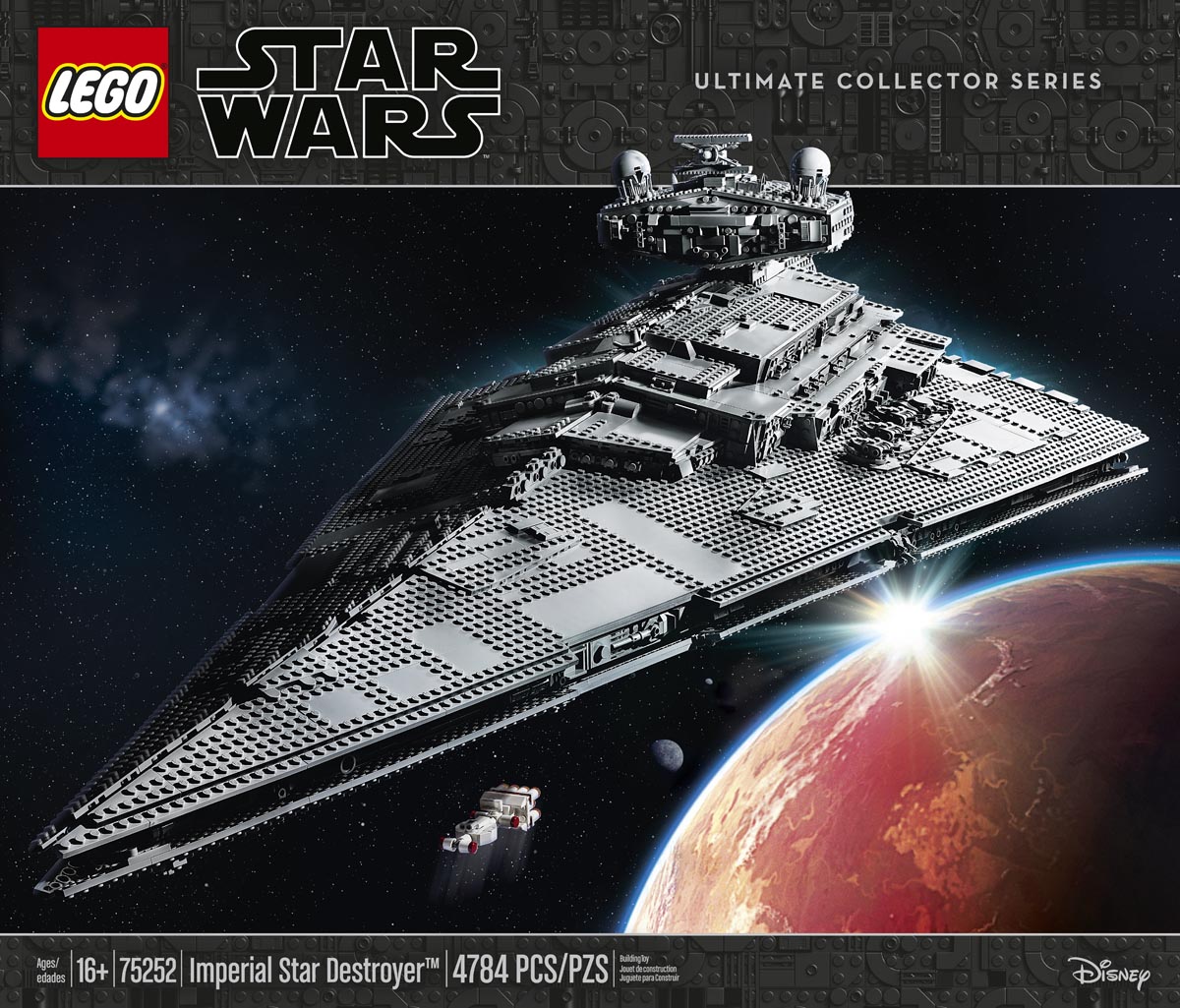 I know what you're thinking: it looks like the old UCS Imperial Star Destroyer. And you wouldn't be wrong. Because it's a testament to how good the old one looked. For reference, here's how the original one set looked like, 10030 Imperial Star Destroyer: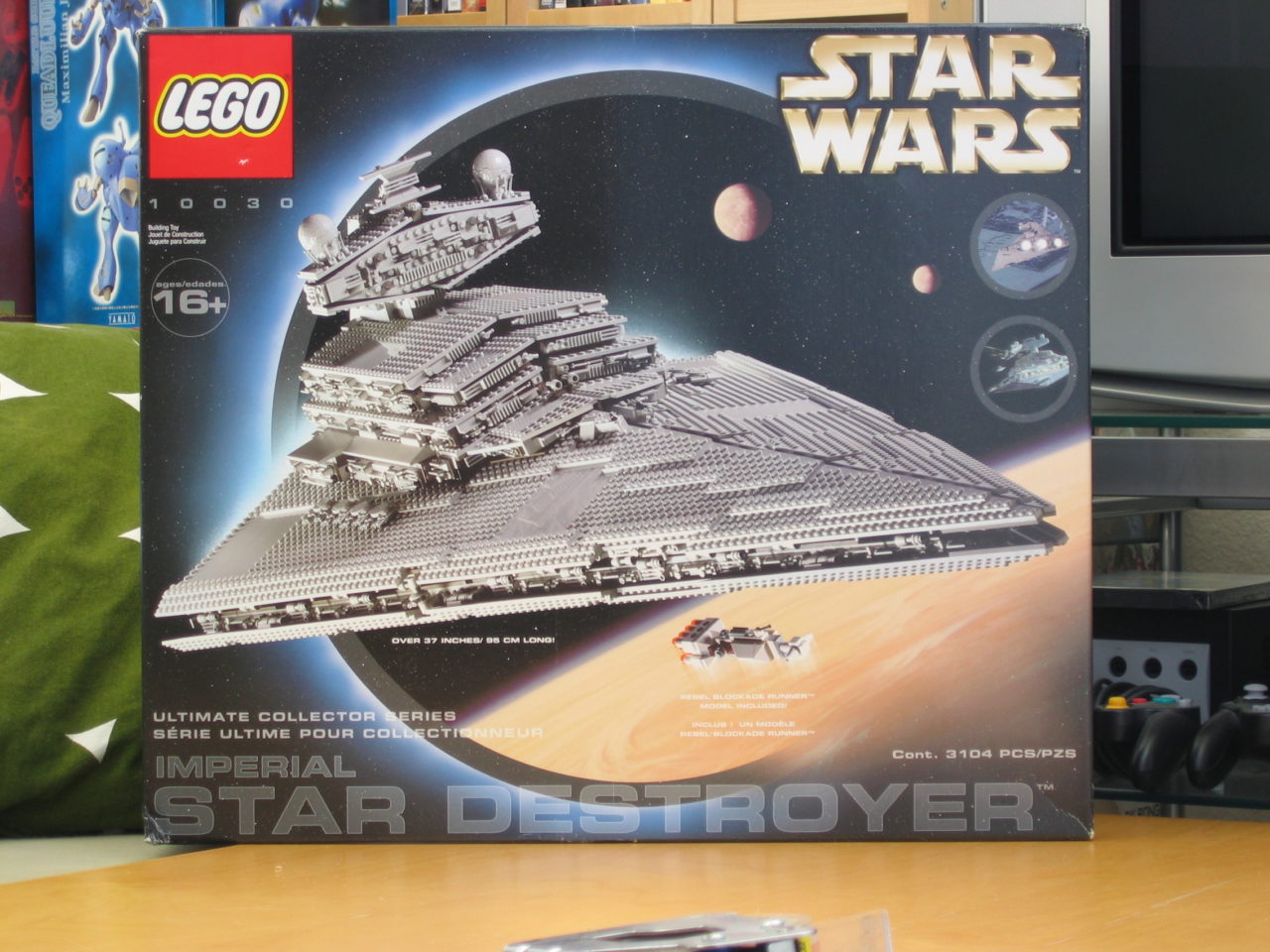 Still a beautiful set.
The new 75252 Imperial Star Destroyer doesn't look proportionately as tall, making it look overall flatter. The new one measures 14″ high (37cm) while off its stand (the stand adds 3″), 43″ long (110cm), and 26″ wide (66cm). The mini-Tantive IV looks to be the same size. I don't know what the old one measured as i can't find any stats on that in my brief googling.
The original Imperial Star Destroyer came out in 2002, and since it's discontinuation, the aftermarket prices have risen to unreachable heights for most people. I imagine the first one will dip but will still be sought after by completionists.
Is this a set that needed to be remade? I would argue no. There's so much more that has yet to be done in UCS scale, or even System-scale at that. My friend said that this is a jump-the-shark set. He may not be wrong.
75252 Imperial Star Destroyer Pictures
75252 Imperial Star Destroyer Product Info
Ages 16+. 4784 pieces
US $699.99 – CA $849.99 – DE €699.99 – UK £649.99 – FR €699.99 – DK 5299DKK
*Euro pricing varies by country. Please visit shop.LEGO.com for regional pricing.
Own the ultimate Imperial Star Destroyer!
Build and display an icon of the Galactic Empire – the Devastator. With over 4,700 LEGO® pieces, this Ultimate Collector Series 75252 Imperial Star Destroyer model captures all the authentic details of the starship as it appeared in the opening scene of Star Wars: A New Hope, including swiveling guns, a tilting radar dish, huge engine exhausts, intricate surface detailing and of course a buildable scale version of the Rebels' Tantive IV starship to chase down. This galactic civil war UCS set also includes a display stand with informational fact plaque and 2 Imperial minifigures, making it the perfect LEGO Star Wars collectible for discerning fans.
Includes Imperial Officer and Imperial Crewmember minifigures.
The Devastator Imperial Star Destroyer model features swiveling guns, a tilting radar dish, huge engine exhausts and intricate surface detailing.
Also includes an attachable, buildable scale version Tantive IV starship for added Star Wars: A New Hope authenticity.
With a display stand with informational fact plaque for the ultimate display piece.
Also comes with 2 blaster pistol weapons.
This Ultimate Collector Series set has 4,784 pieces.
Inspire unforgettable Star Wars: A New Hope moments.
The perfect LEGO® Star WarsTM collectible for fans of the Star Wars saga.
UCS model on display stand measures over 17" (44cm) high, 43" (110cm) long and 26" (66cm) wide, and over 14" (37cm) high without stand.
Available directly from LEGO Stores & shop.LEGO.com from October 1, 2019 (September 18, 2019 for LEGO VIP)