A new month and a new selection of LEGO is now available for purchase across a variety of themes including Star Wars and Harry Potter. I've pulled together a list below with options from both Amazon and LEGO Shop@Home. And to be completely honest, some of these things may have been available earlier. I'm just going by the "NEW" tag on Shop@Home's list pages.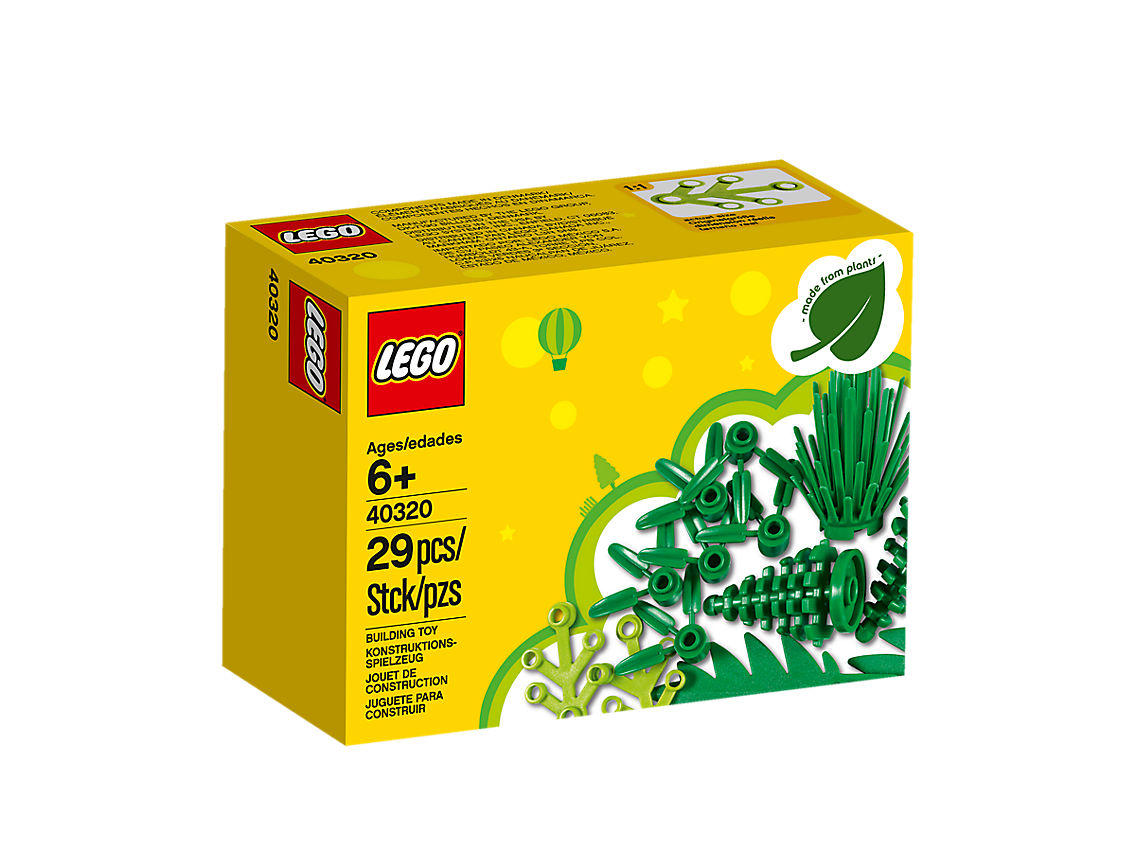 Also, right now through August 14th (or while supplies last), place an order at LEGO Shop@Home and you'll get their first ever green product: 40320 Plants from Plants. The set is the first set of elements made entirely from plants and not fossil fuels. I remember a long time ago, LEGO held a survey asking customers what they thought about parts made from sustainable or recycled parts. And if I remember correctly, the overwhelming choice was that customers were fine with it as long as it didn't compromise the high quality that LEGO is known for. Plant elements tend to be a bit softer than the other hard ABS parts, which probably made it a bit easier to achieve both goals of being made from sustainable / recycled parts and maintain quality. 40320 Plants from Plants is free with any LEGO merchandise purchase of $35 or greater and will be automatically added to cart once the minimum is met.
LEGO Star Wars
LEGO Harry Potter
LEGO DC Comics Super Heroes
Also, I think some LEGO CITY and Disney sets are also new. Maybe not August 1st new, but new-ish.