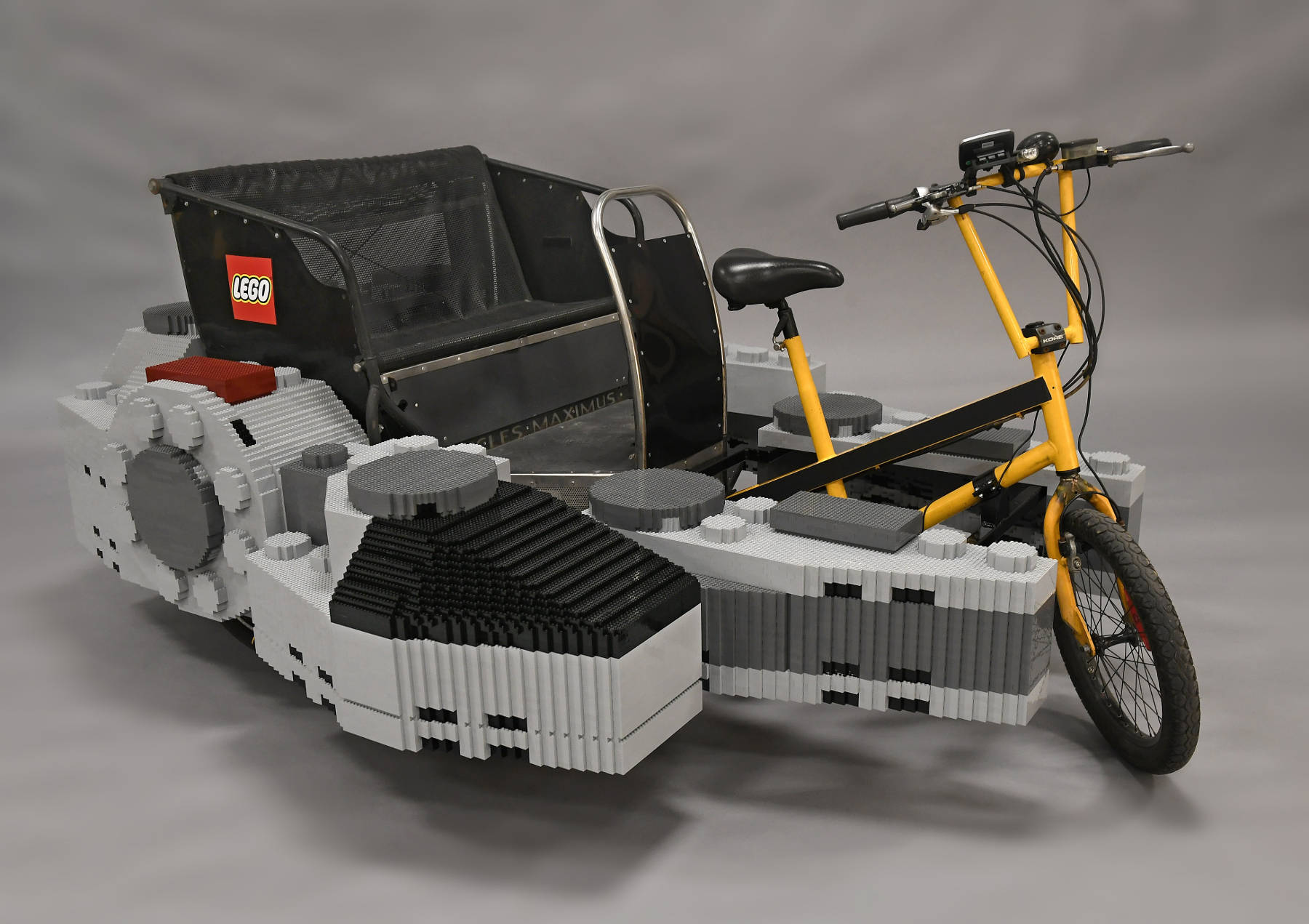 Here's the official blurb:
In celebration of the latest Star Wars film releasing this month and May the 4th  LEGO Master Builders are challenging themselves to create something they've never done before— building an iconic Star Wars ship made entirely out of LEGO bricks that you can actually ride!
The  jaw-dropping model is hitting the streets of NYC on May the 4th to give fans a one-of-a-kind visual in celebration of Star Wars Day and Solo: A Star Wars Story releasing just a few weeks later.
Other fun facts:
It took LEGO Master Builders 396 hours to design and build
The model contains 20,300 LEGO bricks
It measures 9 feet long and 6 feet wide
You can ride this pedicab on May 4th at Bryant Park in New York City. Rides will begin at 9am with pickups at 6th Ave between 40th and 41st, loop once around the park, and dropoffs at the same place. Each ride will last approximately 10 minutes. Additionally, if you share your experience on social media using the hashtag #RoarForChange, Star Wars: Force for Change will donate $1 to UNICEF for each public post, like, or share on Facebook, Instagram, or Twitter.  It's a global challenge from Lucasfilm and Star Wars: Force for Change that supports UNICEF's lifesaving work for children around the world between May 3 – 25, 2018. Go on a sweet ride, take a selfie, and do some good.
I can't imagine how many "make the jump to lightspeed" requests the pedicab driver is going to hear. More pictures and a time-lapse video below.
All Of The Pictures
Time-lapse Build Video