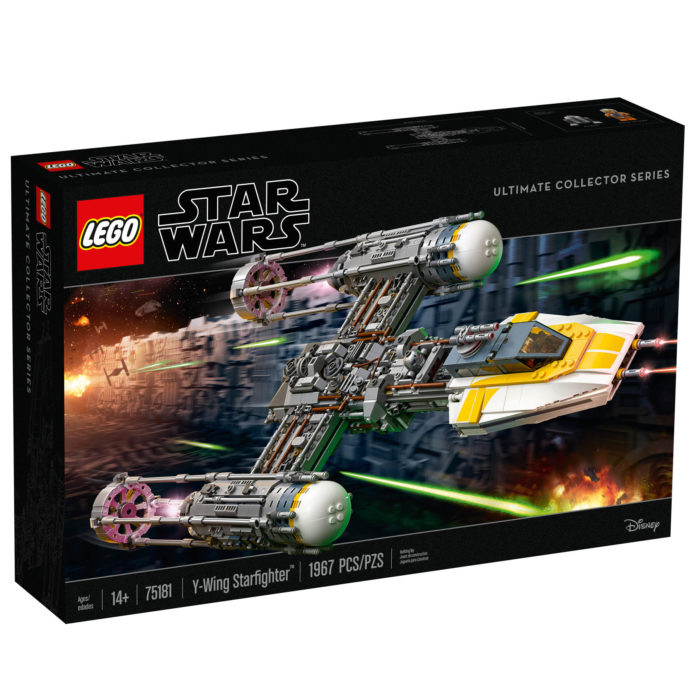 It's May the 4th and this is what LEGO Shop@Home has cooked up. In a nutshell:
Free 40288 BB-8 buildable droid polybag set with your LEGO Star Wars purchase of $75 or more. We got an advance preview of this giveaway and I was rather smitten by it, so much so that I gave it a full 5/5 stars in our review.
Double VIP points on LEGO Star Wars sets.
Select sets on sale. Click this handy link for a list. Some highlights include Captain Phasma and Finn BrickHeadz for 20% off, and… that's it. At least for now. The sale JUST went live so more things may be added to this list. Update 9:53pm PST: More items have been added. Not sure if more stuff will go on sale but there's a healthy amount of keychains, micro fighters, and constraction figures all discounted about 20%. The best thing? 75175 A-Wing Starfighter for $32.
Let us not forget that today is also the day that UCS Y-Wing Starfighter goes on sale. Cost is $199 and with that you'll get free shipping, double VIP points, and the free BB-8 figure. I'm glad to see they did the sensible thing and put the order limit to 1.
And in case you're still looking for a UCS Falcon, Shop@Home has that in stock too!
Also, if you're a Black Card holder, don't forget about your promo code for a free Y-wing blueprint. Apply code at checkout and it will be added to your order summary.