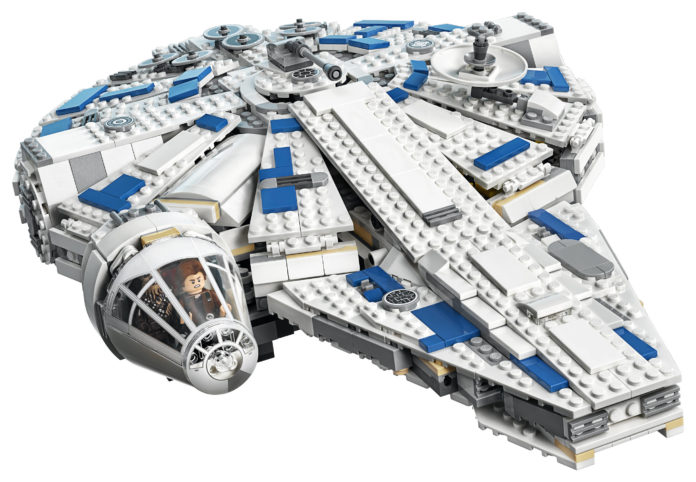 I can't remember if LEGO's done this in years past, but they've decided to do a full reveal of a set just days ahead of Toy Fair. 75212 Kessel Run Millennium Falcon is taken from the upcoming Solo movie and not at all what I expected it to look like. Han modified the crap out of that thing before we see it in Episode IV.
LEGO is asking for $169.99 for this 1,414 piece set. This might be the most expensive non-UCS set to date. Thirty bucks more and you're at the UCS Slave I or Snowspeeder range. By comparison, the First Order Star Destroyer is $159.99 for 1,416 pieces. And the previous System-scale Falcon was $149.99 for 1,329 pieces.
And that Chewbacca minifig? The stuff of nightmares.
75212 Kessel Run Millennium Falcon, along with all the other sets based on Solo: A Star Wars Story, will be on retail shelves starting in April.