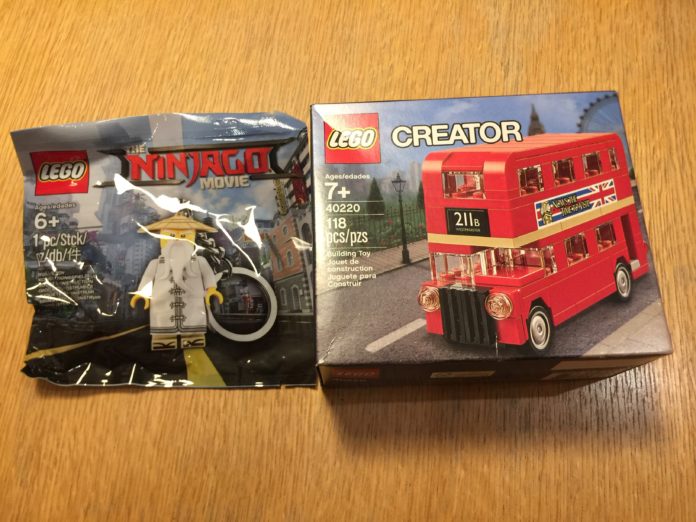 Update: The Darth Vader Pod promotion has been cancelled.
I got my LEGO Shop@Home promo pack the other day and here they are: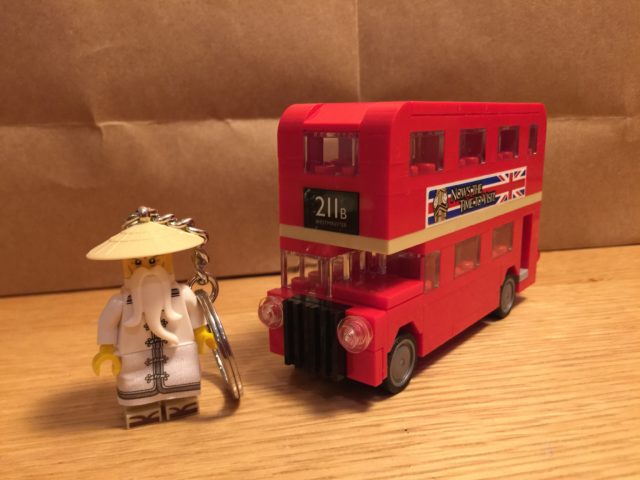 1) A Master Wu keychain can be yours with a minimum purchase of $35 in LEGO merch at a LEGO Brand Retail location or at LEGO Shop@Home. This promo is supposed to end tomorrow, December 7, 2017 at 11:59pm EST.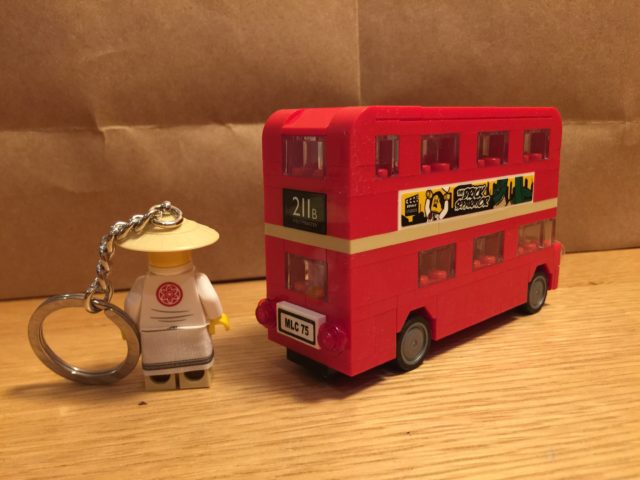 2) Mini London Bus starts up right after Master Wu, from December 8th through 11:59pm EST December 17th. 40220Â Mini London Bus is free with a LEGO purchase of $75 or more. It's pretty nice and makes a nice companion piece to the large Creator set it's based on, 10258 London Bus. I rather enjoy this thing that LEGO does, a large Creator vehicle with a matching mini set.

3) The Mini London Bus promo overlaps the third promo of the month, Darth Vader pod, by a couple of days. This wasn't included in my shipment, hence no picture of the product. Darth Vader pod is available starting December 15th through 11:59pm January 14th, 2018.
See update above.
All promos are valid while supplies last.