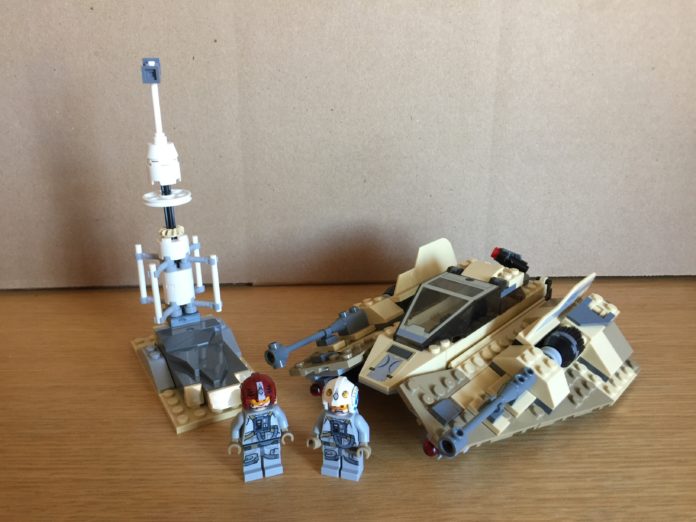 It's a Snowspeeder in tan. With fins.
Now, I should stop the review right there because that's really all there is to this set. But I'm angry and let me tell you why: The set is just lazy and it's LEGO shoveling the same crap onto us.
Before I go on my rant, I will point out some of the notable changes: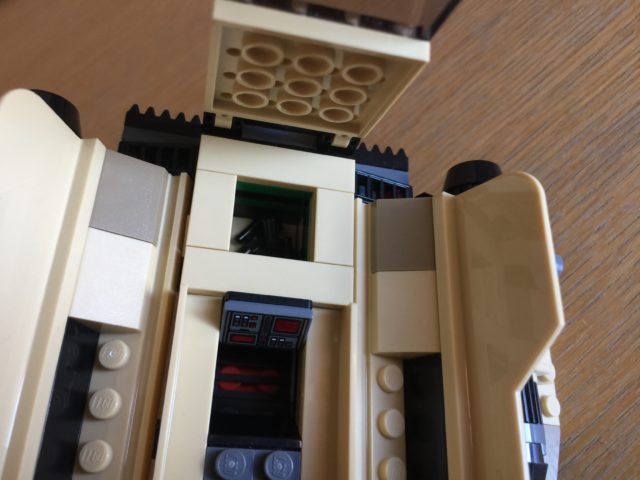 The major upgrade in this version is that there is now a storage compartment between the tail gunner and radiator to stow their blasters.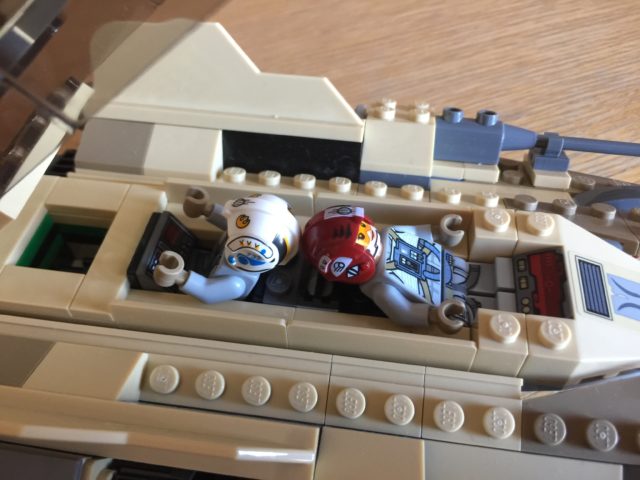 The cockpit is redesigned slightly to accommodate the storage compartment, and thus makes it much more cramped, which is how I always thought the cockpit should be.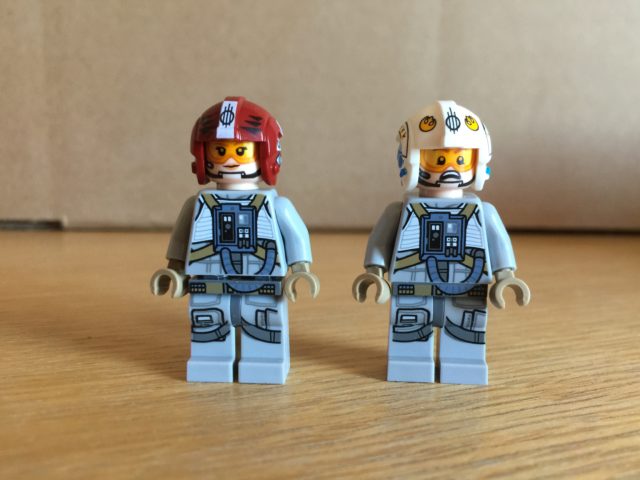 Meet the Sandspeeder Pilot and Sandspeeder Gunner. They're not even named characters. Could be Red Shirt #1 and Red Shirt #2 for all it matters.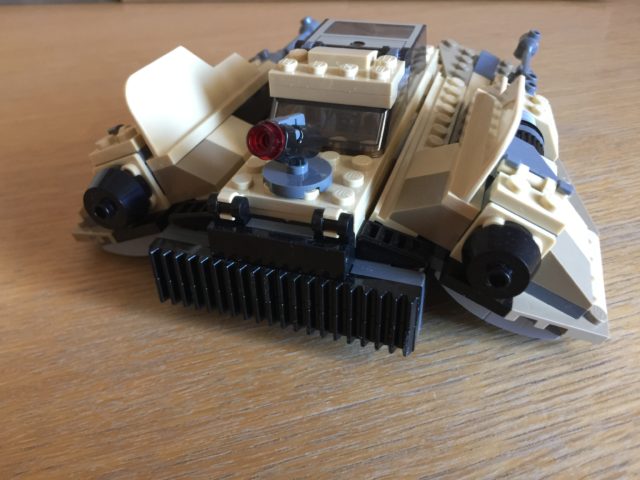 There's no tow cable.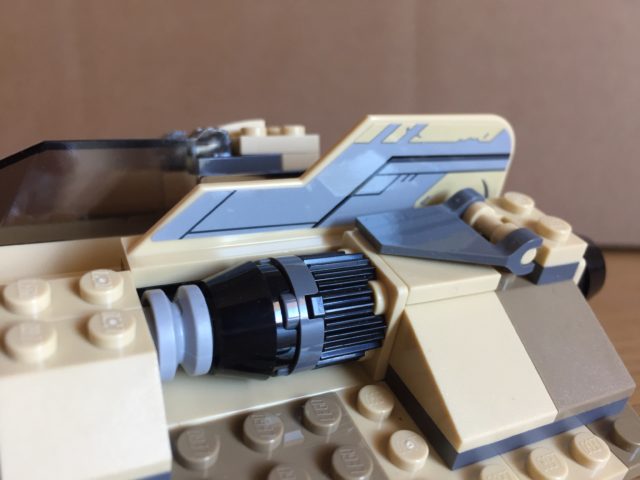 And now there are these stabilizer fins on each wing. I like to call them blind-spot fins.
Aside from the Sandspeeder build, you get to build this here moisture vaporator. It hides a snake. Yay.
Are these changes enough to warrant a purchase? NO. Absolutely not. Basically, it is the same Snowspeeder we've gotten a couple of times over now (each one being slightly different than the one before it). This time, it's in tan and it's called a Sandspeeder. Even with the changes outlined above and the new color scheme, it is NOT enough to spend your money on this set.
You know what would have made it worth it? If they changed the cockpit to a proper blunt-y nose instead of the pointy, tapered thing we have now. But LEGO is lazy and they are basically just re-releasing the same base model.

Let me put it another way: if LEGO decided to release a UCS Sandspeeder which was the same model as the UCS Snowspeeder but in tan (with fins), wouldn't you feel like it was a waste? Would you be willing to dish out another $200 for it? Neither would I. And the same principle applies to this set.
And these photos in the review? I totally phoned them in. I mean that literally, figuratively, metaphorically, astronomically, and pejoratively. They were shot on my kitchen table five minutes ago. If LEGO can't be bothered putting in effort, why should I?
Final Thoughts
One out of five stars. I have a soft spot for the T-47 and almost bumped it up a star, but I'm tired of LEGO giving us the same thing over and over again. Don't buy this piece of crap; it's not worth it. There are better things you can spend your money on.
Given that kind of glowing review, if you still want it, 75204 Sandspeeder is 20% off at Target right now. Making it just $23.99, down from $29.99 MSRP. You'll regret it later. I promise you.
All Of The Pictures
No Giveaway, My Son Took It, Again
He likes it, but he's five years old. What would be your excuse?
Help Keep The Lights On
Like the review? Consider helping FBTB keep the lights on by donating or becoming a subscriber. We get little support from LEGO these days so we rely on ads, affiliate fees, and donations to keep going. 100% of the money goes towards operational costs and set purchases for reviews, giveaways, and contest prizes. Thank you for your consideration.
And for the record, LEGO did NOT provide a review copy of this set.