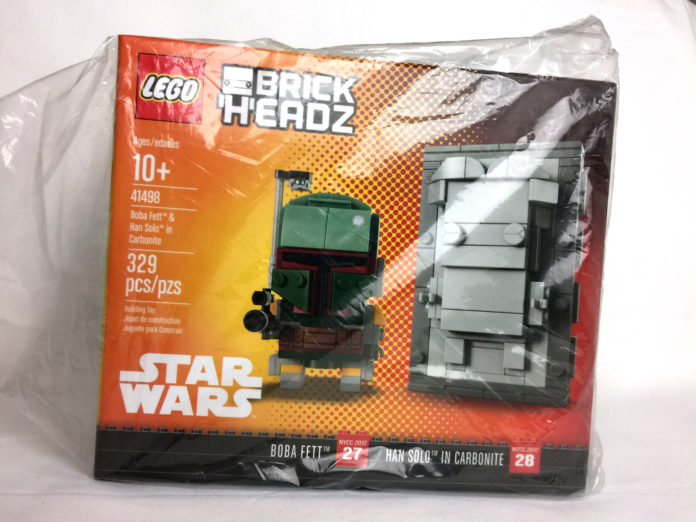 With the holidays right around the corner, I am getting into the giving spirit by giving away one of my NYCC-exclusive BrickHeadz sets, 41498 Boba Fett & Han Solo in Carbonite. Entering is real easy. First thing you gotta do is familiarize yourself with our giveaway rules. Next thing you gotta do is email me at giveaways@fbtb.net with the subject line Holiday Giving. Deadline to enter is 11:59pm PST November 30, 2017. Incomplete or duplicate entries will be thrown out and yes I read all the emails. Winner will be announced on December 1st with prize delivery guaranteed before Christmas.
I'm in a giving mood so there may be another giveaway or two before Christmas rolls around.
Good luck everybody!