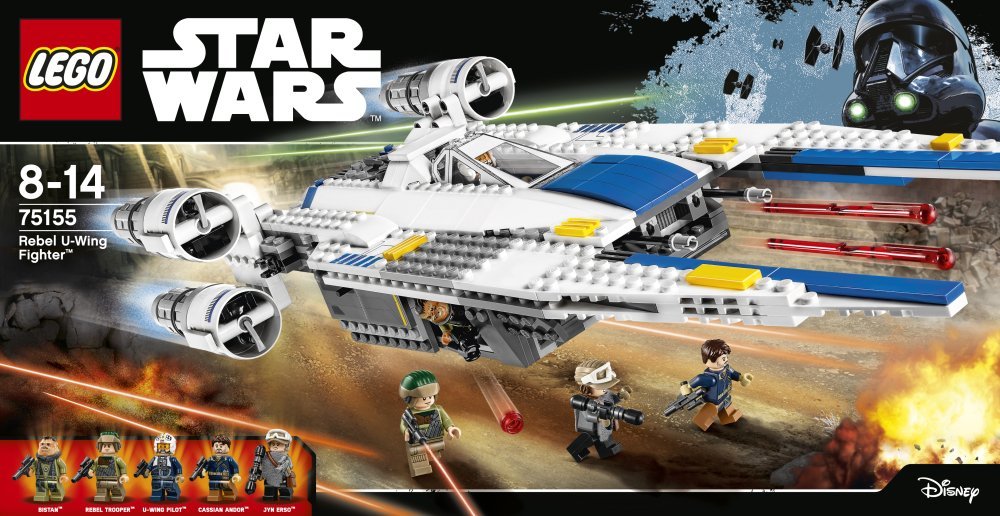 If you were browsing LEGO Shop@Home during the May the Fourth sale, you might have noticed that several sets hit "Sold Out" "Out of Stock" status and that usually means that they will no longer be purchasable directly from LEGO and manufacturing of those sets have come to a stop. This is when the supply chain to major retailers starts to dry up and your last chance to pick them up before the after market forces drive the price up. it may take a long while before they can replenish.
I listed a few of the sets below that are still available from Amazon, and some are seeing a nice discount over MSRP:
$119.99, 20% off

75095 TIE Fighter (UCS), $199.99
75101 First Order Special Forces TIE Fighter, $49.99, 29% off
75137 Carbon-Freezing Chamber, $17.49, 30% off
75149 Resistance X-Wing Fighter, $51.99, 36% off (must be a Prime member)
75155 Rebel U-Wing Fighter, $53.99, 33% off (must be a Prime member)
Toys'R'Us still has their exclusive, 75175 A-Wing Starfighter, in stock but suffers from the TRU tax, price is $42.99, up $3 from MSRP of $39.99.
Walmart's exclusive, 75173 Luke's Landspeeder, is also still available through them for $19.97, a three cent savings.
The Target set, 75174 Desert Skiff, is still available from LEGO Shop@Home but currently on Back Order status.