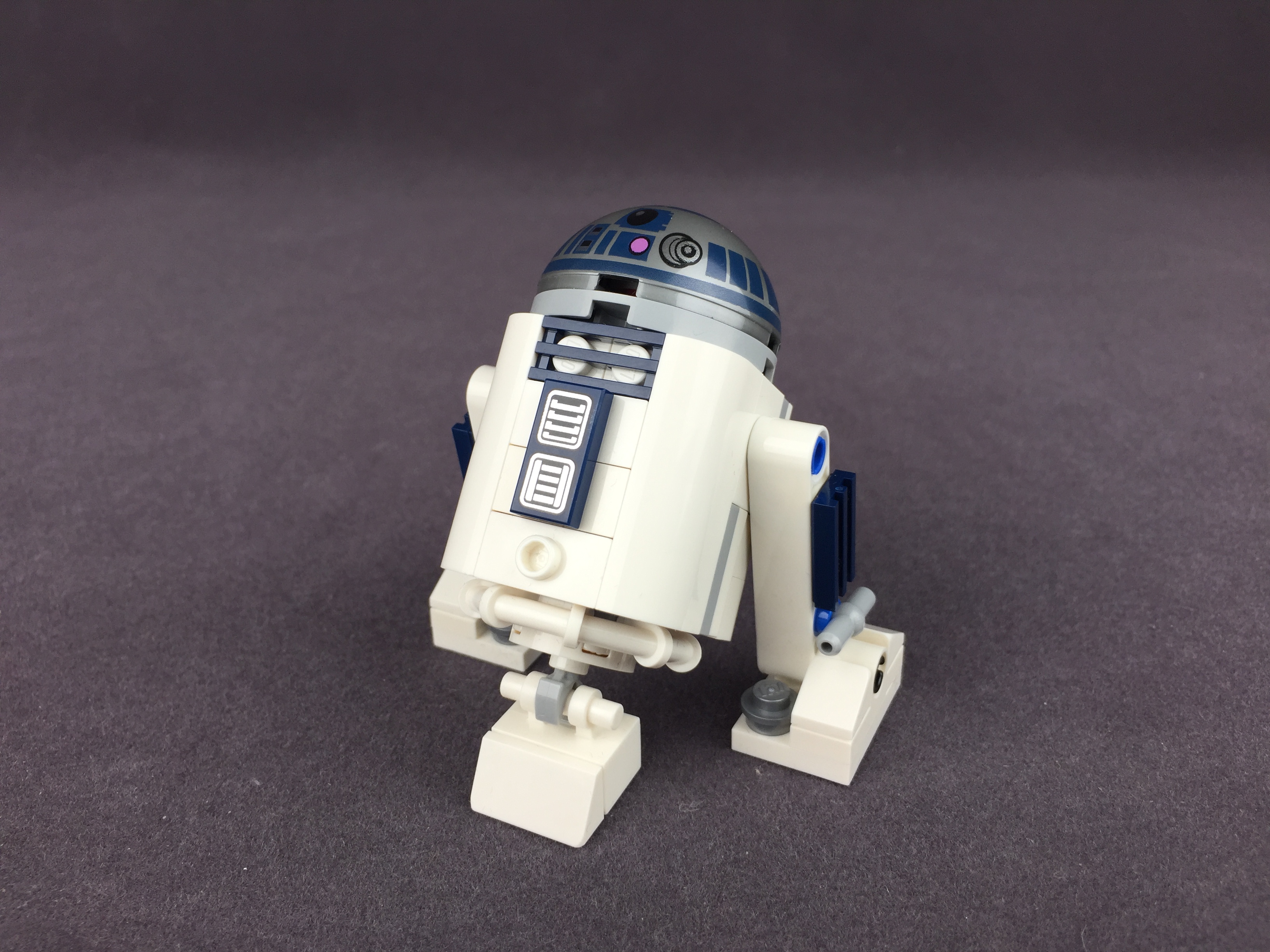 I was sent a copy of the upcoming promotional set, 30611 R2-D2, ahead of the May the Fourth LEGO Shop@Home sale, so I thought I'd write up a quick little review of the set.
I'll just come out and say it: I love it. It's good enough that I can forgive it's few flaws. What flaws you ask? Well for one thing it's a bit flimsy, the body is held together on just eight studs, four in the front and four in the back and maybe it's just my copy but the clutch power felt a bit on the low side. What was surprising was that you actually build the body upside down which wasn't readily apparent until you flip it over at the end to finish the build.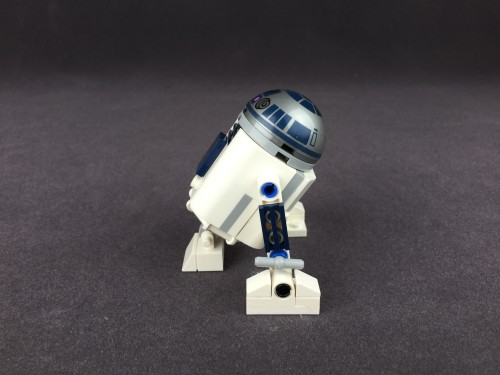 The other thing is kind of a miss is that the middle leg is a bit too tall. His cruising stance leans him way, way, WAY back. Also, you have to pull the entire middle leg out for his standing pose as it doesn't retract. That's not really flaw given the scale of the model; there's only so much you can realistically expect it to do but I thought I'd mention it in case anyone was curious.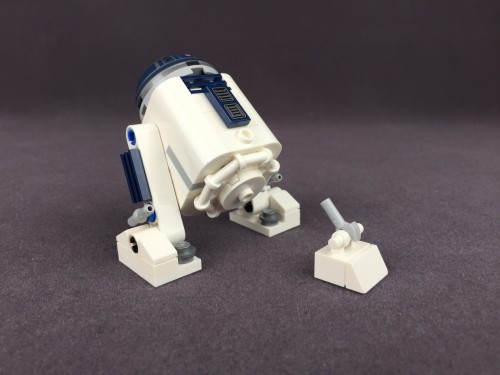 Other than that, the build was quite enjoyable. In addition to the upside down body, the head is attached using a circular plate with a hole in the middle and a Technic pin with a stud on one end that drives through the body's center into a round brick. So there's no real stud connection, just a technic pin that's cleverly hidden under the awesome dome. The dome rotates smoothly and freely without feeling too loose.
There are only two printed elements in the entire set, the dome element and R2's exhaust ports on the front of his chest. I kinda wish there was some stickers to add a bit more detailing to the body. It's pristine white look is a bit uncharacteristic of the plucky droid.
I took some pictures of it next to the ubiquitous standard minifig scale R2 we've grown to love. I thought that would work better to get a sense of scale than a banana. They're like a mother duck and duckling and I love it.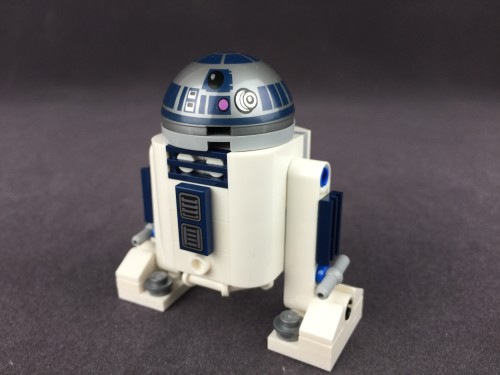 And call me crazy, but I actually prefer the standing pose; I think it looks better this way.
30611 R2-D2 is free with a $50 dollar purchase in LEGO Star Wars items this Thursday on May 4th. And I have to say, it's one of the better GWP freebies that they've ever made. Shop@Home is killing it with the promotional items lately. Be sure to shop early as this is one promo you don't want to miss. Final score? Despite the small issues, it gets a 5 out of 5 stars.
Get 30611 R2-D2 from LEGO Shop@Home starting this Thursday May 4th!