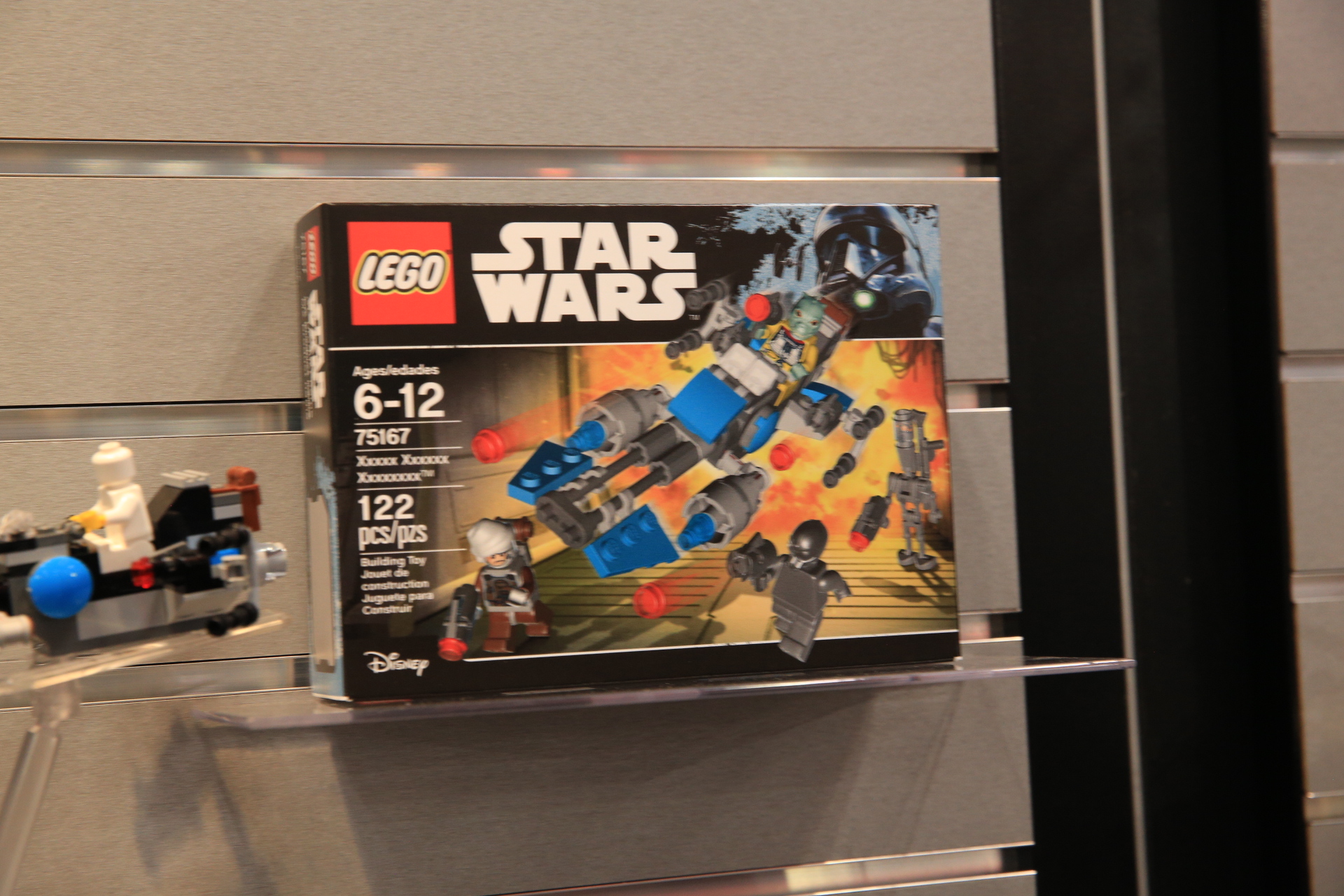 Sorry about the blurriness on this one… I missed it before the event was done, and didn't have a chance to get a message back to Ace. It's obviously an early prototype (odd for a set that comes out in June), but there's an important thing to note here. We are finally getting a 4LOM figure, which means that after 18 years, it's now official that Zuckuss is the bounty hunter that LEGO hates the most.
Seriously LEGO, how long must we wait to do our full bounty hunter scum scene?
75167 Bounty Hunter Speeder Bike Battle Pack comes in at $14.99 and 122 pieces, and manages to tuck four hunters not named Boba Fett into our collections.