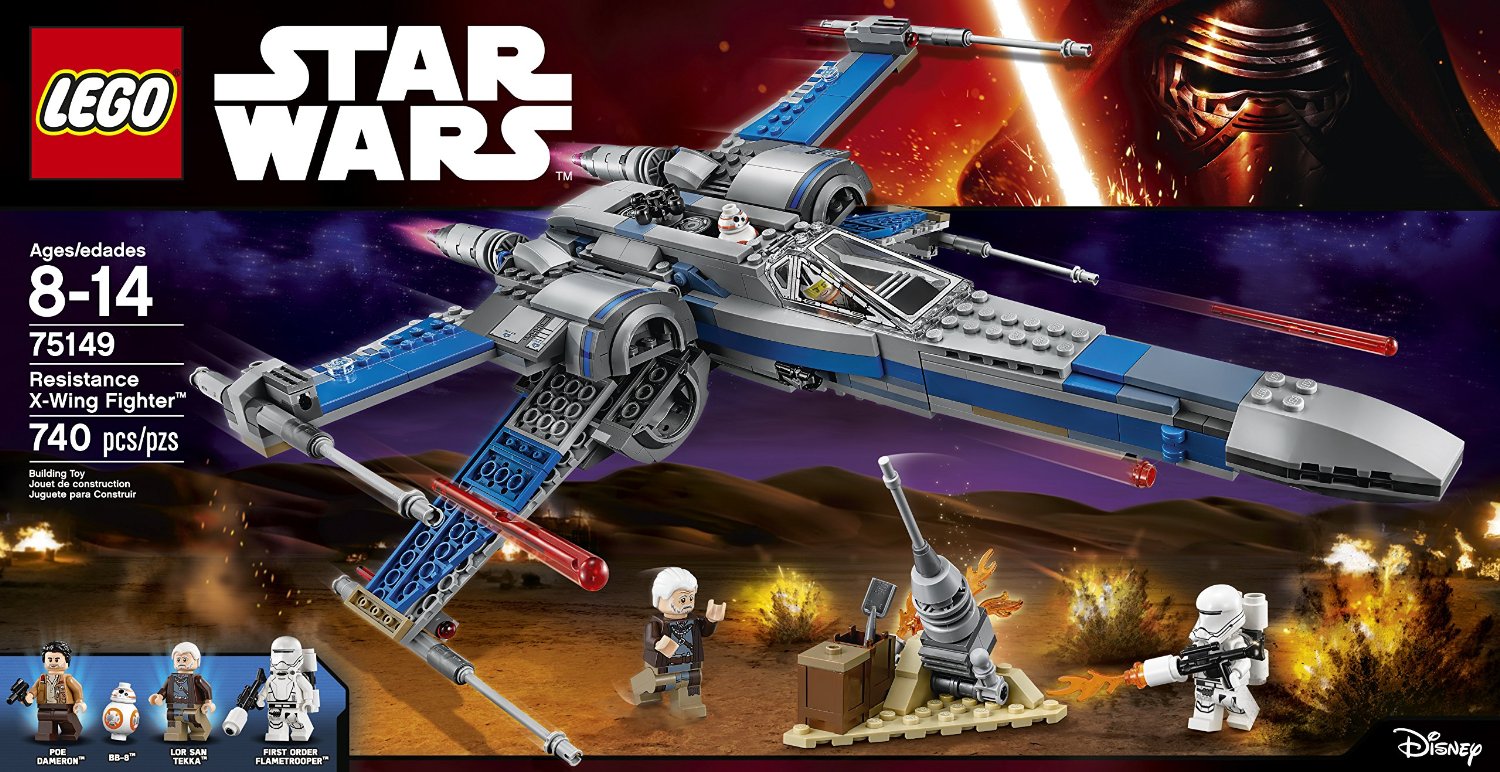 75149 Resistance X-wing Fighter is currently on sale for just $54.99 at Target.com and an even $54.00 at Walmart. This set can be had for just $39.42 before tax! Its regular retail price is $79.99 so you're looking at a 50% discount. A couple of caveats to get that discount is that you have to go inside a physical Target store, have a REDCard, and buy two copies. A single copy price is $41.80 so you save more if you buy more. I know that's oxymoronic but it's true.
Step 1: Go to your local Target store that has the set in stock. You can check out the listing page, add to cart, and see what the stock levels are for stores near you. Don't buy it online though. You'll need do a little more legwork once you're inside the store.
Step 2: Grab the set(s), go to guest services to get a price match to Walmart. It knocks off 99 cents.
Step 3: Text TOYS10 to 827438 to get a $10 mobile coupon good for toy purchases $50 or more. If you're getting more than one, you can text TOYS25 for a $25 mobile coupon good for toy purchases $100 or more. This coupon's better if you plan on getting more than one copy. You'll save more too!
Step 4: Save! With the $10 mobile coupon, your new X-wing comes out to just $41.80 and if you decide to get two and use the $25 coupon, each set's cost is $39.42 before any taxes. And that is a nice price.
This deal is wholly dependent on Walmart keeping their rollback price on the set at $54. That may end at any time. If that deal goes south, Target's sale price at 99 cents more is still pretty good but that price expires tonight at 11:59pm Pacific Time.
Happy hunting!