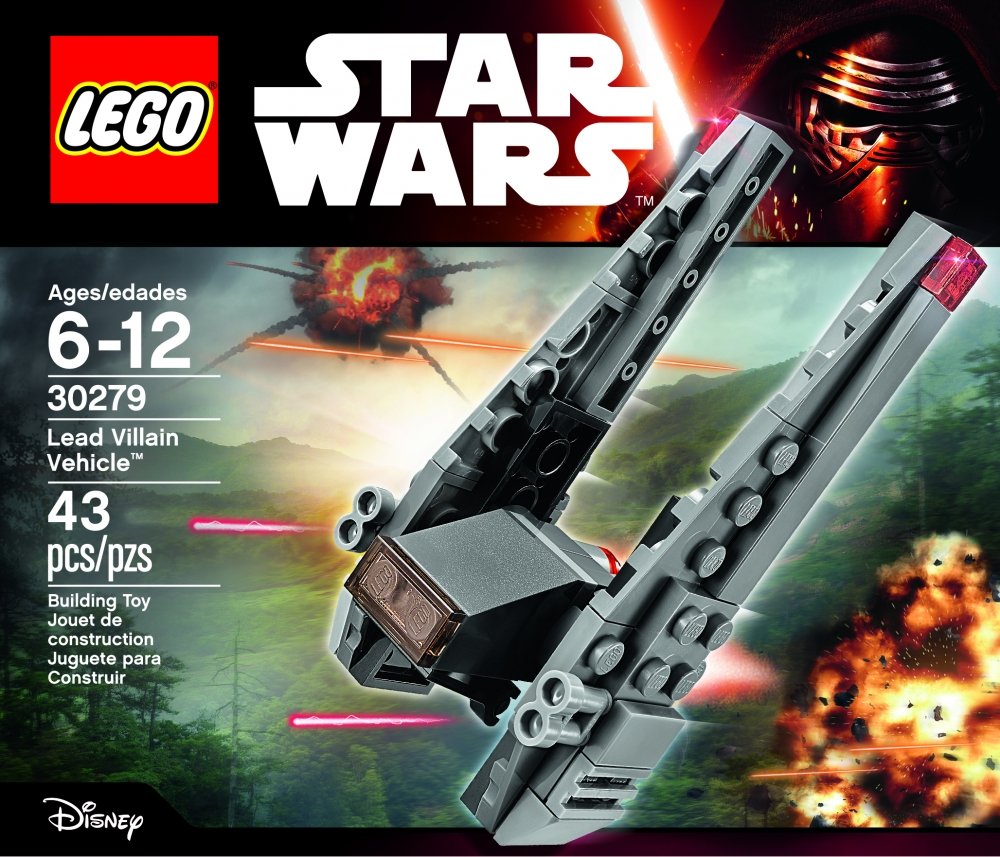 GameStop may have a slight edge over Amazon when it comes to pre-order bonuses for the upcoming LEGO Star Wars: The Force Awakens Deluxe Edition video game depending on how you feel about exclusive sets. Their bonus is a mini ship, 30279 Kylo Ren's Command Shuttle. The image they posted, shown above, still has the prototype name of "Lead Villain Vehicle" but will have the correct set name upon shipment. They are also offering the Jabba's Palace Character Pack as an additional free exclusive.
If you feel so inclined to give GameStop your money, their PS4 and Xbox One listings have been updated to reflect the new bonus.
LEGO Star Wars: The Force Awakens video game will be released on June 28, 2016.