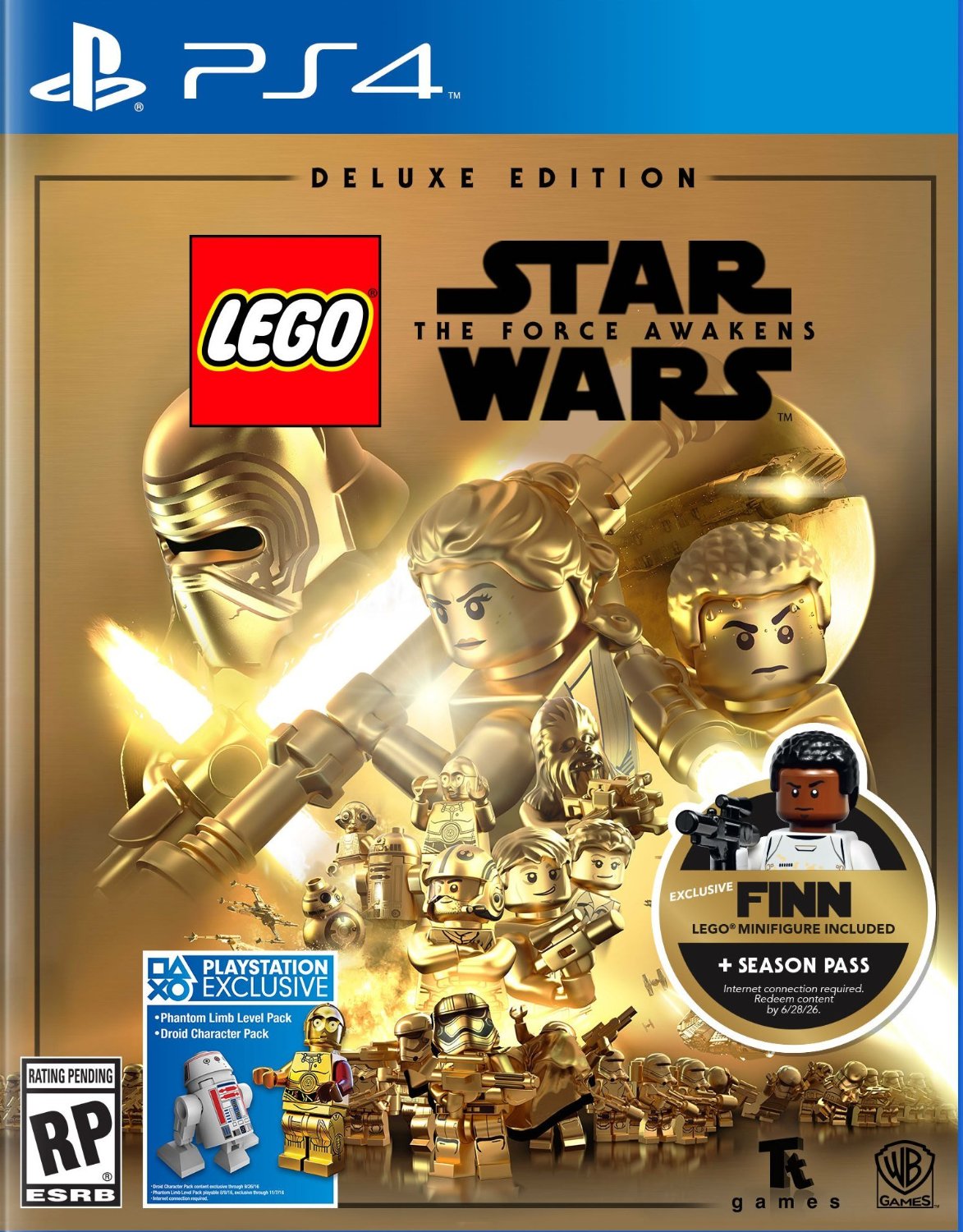 This is how we're getting the Finn polybag set.
Amazon and GameStop have already listed the deluxe edition of LEGO Star Wars: The Force Awakens video game for PS4 and Xbox One. The price is $59.99 $69.99 and includes the Finn minifigure polybag and the season pass for DLC. Playstation 4 owners also get the Droid Character Pack and the Phantom Limb Level Pack. Those packs are also on the PS3 version of the game but no deluxe edition and no minifig. Unlike the previous free-minifigure-with-game purchases, the minifig is exclusive to the deluxe edition of the game and not tied to a specific retailer. Unfortunately, Wii U owners are left out in the cold for a deluxe edition.
If you are an Amazon Prime member, you will get a 20% discount on any new game pre-orders and recent new releases as well as release day delivery. GameStop has their PowerRewards loyalty program which, as far as I can tell, doesn't nearly offer the same perks, not even at the Pro level, and you still have to pay for shipping on pre-orders. Amazon also gives you Pre-order Price Guarantee, meaning that if the price drops between the time you order and the time it ships, you will get the lowest price offered during that time. Your total with Prime discount on the deluxe edition is $55.99 before any tax is applied.
LEGO Star Wars: The Force Awakens video game will be released on all major consoles including PC on June 28, 2016.