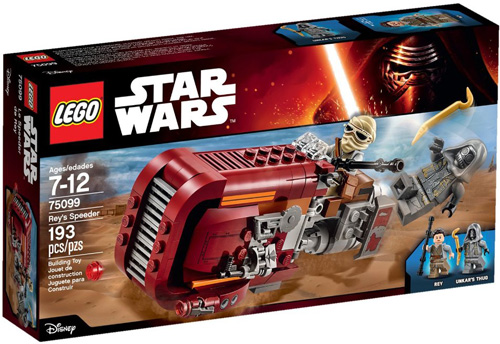 I'm going to try and roll the giveaway announcement and the winner of the previous day's giveaway into one post so we're not spamming the front page.
First up is today's giveaway. I'll be giving away 1 copy of a TFA set, 75099 Rey's Speeder. To enter, send an email to giveaways@fbtb.net with the subject line It's not short for Rachel. Standard giveaway rules apply. You have until 11:59pm Pacific time tonight December 5th, 2015 to enter.
And the winner of yesterday's 21303 WALL-E set is:
Jason Krish of Edmonton, Alberta, Canada
Congratulations, Jason! You will be receiving your corrected version WALL-E set directly from LEGO Shop@Home.