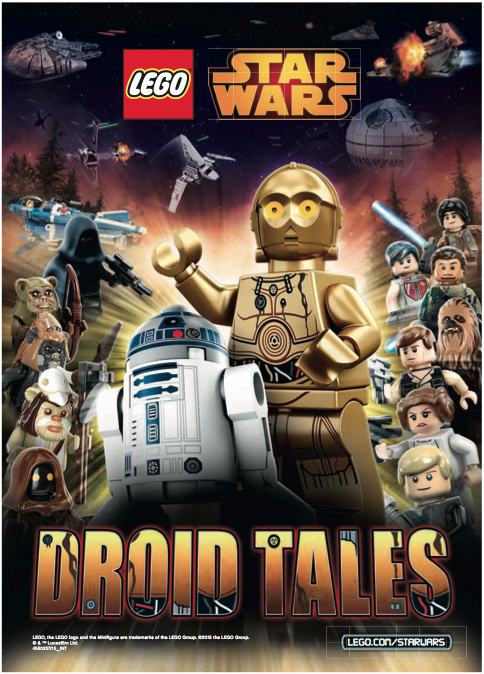 LEGO has sent out their Celebration schedule ahead of Thursday, the official first day of the Star Wars convention. To save you a download, I'll just retype everything here:
Main Booth – Location #1025
Product Reveals:
Thursday: 12:00pm
Friday-Saturday: 11:00am
Tatooine Mini-Build Retail Exclusive:
Thursday: On sale starting at 11:00am until supplies last.
Friday-Sunday: On sale starting at 10:00am until supplies last.
Attendee badges only.
Exclusive Signing:
Meet the Master Model Builder that designed the LEGO Star Wars Exclusive set.
Thursday: 3:00pm
Friday-Saturday:2:00pm
In-booth Activity
Thursday-Saturday: During show hours, help build the world's largest Darth Vader out of LEGO bricks.
LEGO Star Wars Play Area – Location #941
Micro Take:
During show hours, build a micro Star Wars vehicle out of LEGO bricks.
Thursday: Star Destroyer
Friday: X-wing
Saturday: TIE Fighter
Sunday: Millennium Falcon
LEGO Panel – Location: Digital Stage Room 300
Behind the scenes of LEGO Star Wars Droid Tales
Friday: 4:00pm-5:00pm
And of course, activities are subject to change.
For the Droid Tales panel, Director Michael Price along with Michael Donovan and Jason Cosler will be on hand to talk about the show. Droid Tales is a retelling of the Star Wars saga through the eyes of C-3PO and R2-D2.
I am still trying to get more information about the exclusive set.
The poster image you see at the top of this post will be on the back of all of the other Star Wars in LEGO movie posters they are giving away at the booth.