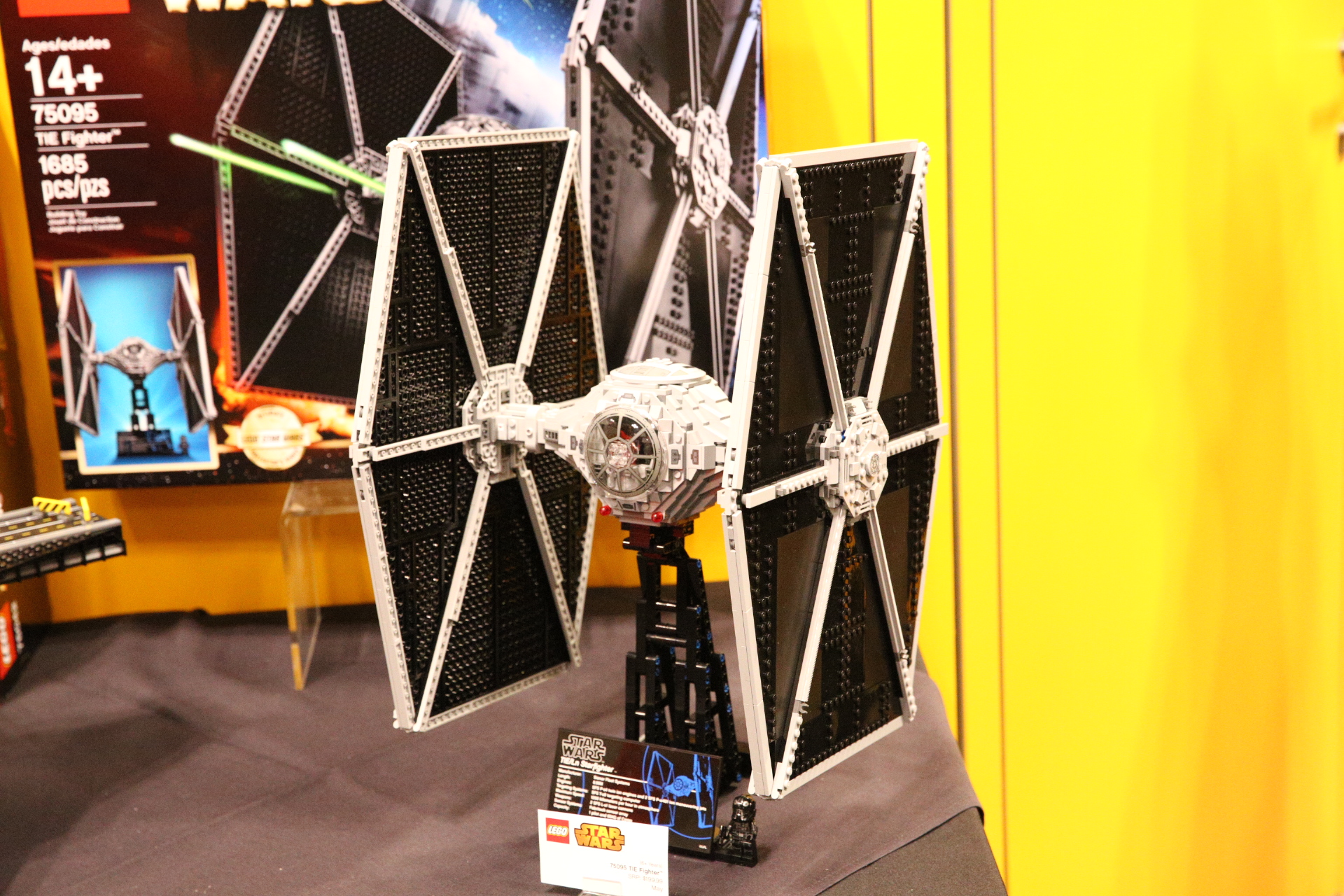 Toy Fair 2015 coverage begins now, so let's get right to it!

The Star Wars sets seem to rest on the large side this year, with the rumoured UCS TIE Fighter leading the charge. Ace is still there shooting away and I'll try to get these uploaded and posted asap. The molded pieces on the constraction figures were still prototypes, but the pics of Luke's head at the end were the final product brought out at the end.
Personally, I'm looking forward to getting the Vader Constraction set and Bricklinking Sabine and the clear domed astromech from that big ugly carrier.
75095 TIE Fighter
1685 pcs
$199.99 USD
Available in May
75093 Death Star Final Duel
724 pcs
$79.99 USD
Available in June
75091 Flash Speeder
312 pcs
$29.99 USD
Available in June
75094 Imperial Shuttle Tydirium
937 pcs
$99.99 USD
Available in June
75106 Imperial Assault Carrier
1216 pcs
$129.99 USD
Available in June
75092 Naboo Starfighter
442 pcs
$49.99 USD
Available in June
75097 Star Wars Advent Calendar
292 pcs
$39.99 USD
Available in September
75110 Luke Skywalker (Constraction/Battle Figure)
$19.99 USD
Available in September
75111 Darth Vader (Constraction/Battle Figure)
$19.99 USD
Available in September