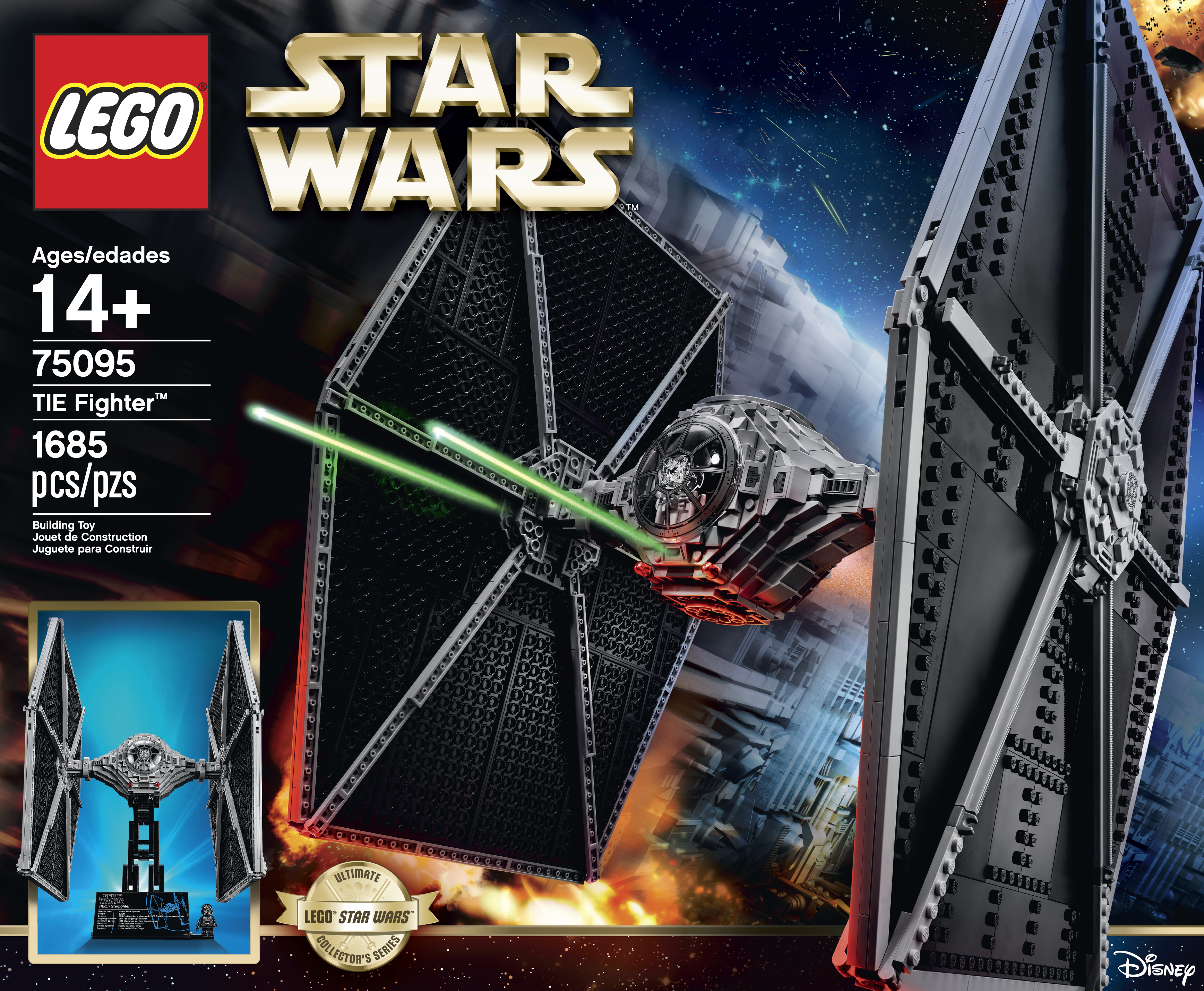 Right around the time Ace was leaving the Collector Party at the LEGO booth this morning, they were sending him this press release. I figured it being a new UCS set, it deserved its own post. So here it is.

I generally skip UCS stuff because I'm not really a collector/consumer and this one is no different. I wonder how many people will buy it for the "new hat" pilot…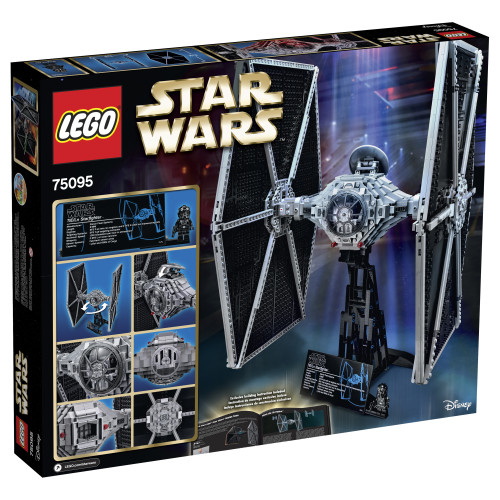 75095 TIE Fighter™

Ages 14+. 1,685 pieces.

US $199.99 – CA $229.99 – DE 199.99€ – UK £169.99 – DK 1799.00 DKK
*Euro pricing varies by country. Please visit shop.LEGO.com for regional pricing.

Presenting the Ultimate Collector Series TIE Fighter – the iconic Imperial starfighter!

We proudly present the Ultimate Collector Series LEGO® Star Wars TIE Fighter. As featured in many of
the action-packed Star Wars battle scenes, including the decisive battle that led to the destruction of the
first Death Star, this large-scale LEGO-brick rendition of the classic Imperial starfighter has intricate
detailing, as well as an opening top hatch and an exclusive TIE Fighter Pilot minifigure with a blaster
pistol. And when you want to keep it safe from Rebel attack, mount the model on the display stand and
keep yourself updated with all the key facts and figures on the included fact plaque. The Ultimate
Collector Series TIE Fighter is the perfect addition to your Star Wars collection!

• Includes a TIE Fighter Pilot minifigure with a blaster pistol
• Features an opening top hatch
• Includes a display stand and informative fact plaque
• The perfect flagship model for fans of Star Wars and LEGO® brick building
• Collect one of the most iconic starships in the galaxy!
• TIE Fighter measures 18.5" (47cm) high, 12" (30.6cm) long and 12.2" (31cm) wide

Available for sale directly through LEGO® beginning May 2015.