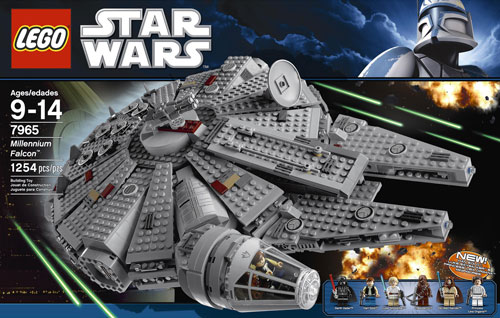 I was browsing Shop@Home yesterday and noticed that a fair number of LEGO Star Wars sets are now listed as "Sold out" and, typically, when that happens, it's a sign that the set is discontinued and will no longer be made available through LEGO Shop@Home or its Brand Retail locations. If you do manage to find them at a LEGO store it is probably the last remaining stock the store has. If you're like me you probably do the year end scramble trying to fill the holes in your collection before it's too late and you're paying out the nose for some set you saw go on sale a long time ago but was too lazy to pick it up right then and there. God only knows how many times that's happened to me.
Fear not, for this year I've decided to do something about it. I have assembled a list of the discontinued sets and links to where you can still purchase the item from a retail establishment at MSRP, sometimes a little less, sometimes a little more (but not too much more). Some locations may involve a purchase online/pick up in-store one-two punch to get it.
The following sets aren't listed as "Sold out", instead they are labeled as "Call to check product availability" which means that the product is discontinued and that they have really low stock and don't want to oversell.